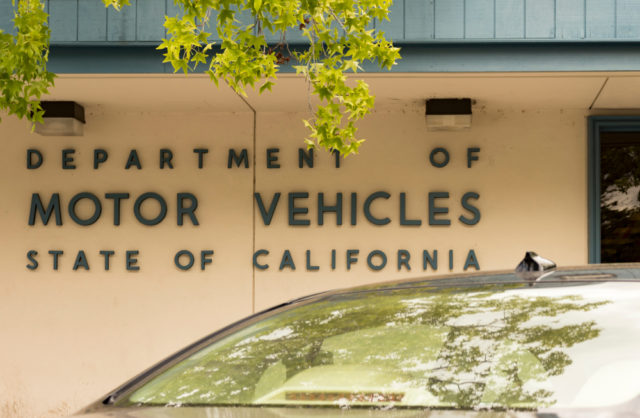 Information of thousands of drivers has been exposed in a data breach at the California Department of Motor Vehicles (DMV) that went unnoticed for four years.
According to the DMV, Social Security information of 3,200 driver's license holders was improperly accessed by federal agencies, including the Department of Homeland Security, Internal Revenue Service, Small Business Administration, and district attorneys in San Diego and Santa Clara counties, the Los Angeles Times reported.
DMV restricted access to the data after discovering the breach on August 2, 2019. However, Anita Gore, DMV's spokesperson, clarified that no information was accessed or shared with private individuals during the breach.
As per the official statement, a total of seven agencies have accessed the data, including district attorneys in San Diego and Santa Clara counties, the Small Business Administration, and the Internal Revenue Service. It also stated that data was accessed as part of investigations into criminal activity or compliance with tax laws.
"Protection of personal information is important to DMV, and we have taken additional steps to correct this error, protect this information and reaffirm our serious commitment to protecting the privacy rights of all license holders," Anita Gore said. "That's why DMV immediately began correcting the access error following a legal compliance review, ensured that no additional confidential information was disclosed to these entities, and has implemented several additional layers of review."
The affected people were informed of the breach via letters. In which, the Chief Privacy Officer at the DMV, Albert C. Hwang said, "We sent this letter and the attached notice to you based on having, in the past, shared your Social Security information in error."
In February 2019, the officials of California's government had announced that they were going to support cybersecurity education and committed to providing programs and events that help train the next generation of cybersecurity professionals.
The officials stated that they've initiated a program, the California Mayors Cyber Cup (CMCC), that utilizes cyber competitions to spread awareness about cybersecurity and the many career opportunities that exist within that field. CMCC brings students, parents, teachers, government officials, business leaders, and other stakeholders together to create awareness of cybersecurity issues and reinforce the connection between the community and the educational institutions to highlight the many career and business support resources available in each community.