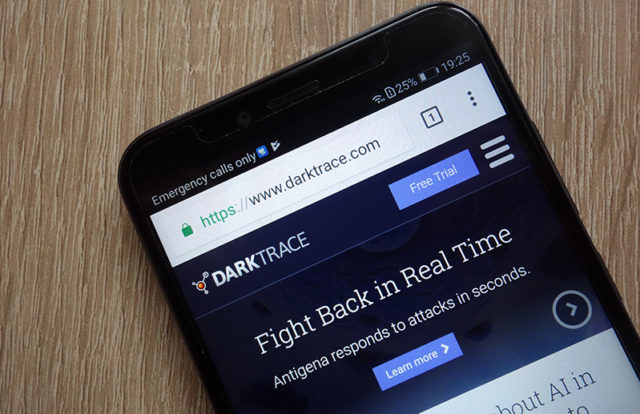 Cybersecurity firm Darktrace has raised $50 million in Series E funding. The investment round was led by Vitruvian Partners, along with existing investors like KKR and 1011 Ventures. With the new series funding, the company has reached a total valuation of $1.65 billion, making it one of the largest information companies that heavily deploys artificial intelligence to thwart cyber attacks.
"Darktrace has built a unique combination of world-class AI capabilities, deep cyber domain expertise, and a highly effective business model. This has rapidly created scale and a leading edge over all competitors. Most excitingly, the sophistication and quality of Darktrace's AI is evidenced by the rapid success of its autonomous response system, Antigena, the first of its kind in the market. We are delighted to be leading this financing round, as Darktrace represents exactly the type of highly innovative company Vitruvian seeks to invest behind and support," Sophie Bower-Straziota, Managing Director at Vitruvian, said in a release.
The company has been on a roll since early 2018. It recently launched second version of Antigena. The new version has an email module to that users can protect email users targeted by email attack campaigns. "Within seconds of a malicious attack being detected, Antigena v2 not only stops the threat from escalating on the compromised device but also stops other people in the organization from being hit in the first place," Darktrace stated in a release.
The employee count reached 750, globally, this year which marked nearly 60 percent over the previous one. Apart from these the company tripled its Asian headquarters as well as opened eight new offices by in locations like Los Angeles, Mexico City and São Paulo
"Darktrace continues to enjoy strong growth in new and existing geographies, and is now the most widely used Enterprise AI on the market," said Darktrace CEO, Nicole Eagan. "The increase in our valuation in just a few months is testament to the fundamental power of our Enterprise Immune System. As we begin to see real-world attacks leveraging offensive AI, Darktrace will be indispensable in keeping defenders one step ahead."