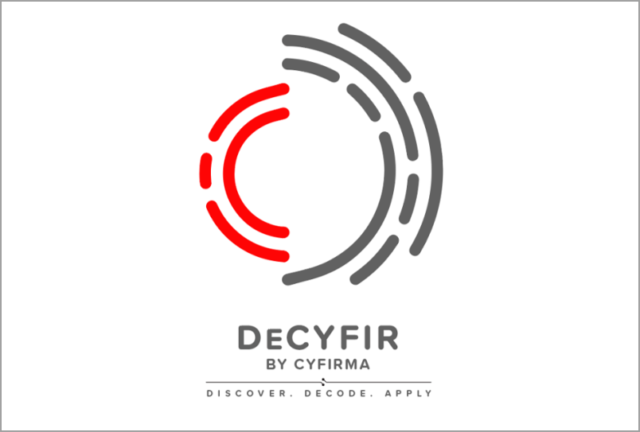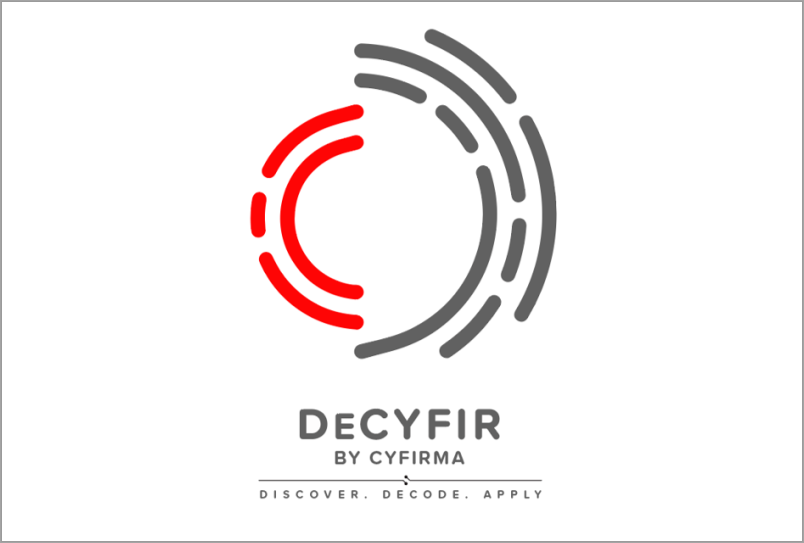 Have you seen the Tom Cruise flick Minority Report? One of its themes is precrime or the ability to predict a crime before it happens. Well, CYFIRMA, a Singapore-based threat discovery and cyber-intelligence analytics company, seems to have come up with something similar for cybercrimes. It has introduced a cloud-based, AI-powered cybersecurity platform – DeCYFIR. The platform is designed to empower businesses with an ability to discover threats from the trenches of cyberspace and decode them into useful insights. DeCYFIR segregates important threat signals from all the noisy data out there. This enables businesses to not only take remedial actions against cybercriminals, but also helps in detecting their motives much before an actual attack occurs.
DeCYFIR Brings the Power of 3
The DeCYFIR platform has three tenets: Predictive, Contextual, and Comprehensive.
Predictive: The DeCYFIR platform, identifies potential threats at an early planning stage of a cyberattack. It picks up threat indicators from the deep/dark web, hackers' forums, and other closed communities including its own repository of indicators of compromise (IoCs) and predicts upcoming attacks based on a set of probability mathematical models and analytical engines.
Contextual: DeCYFIR provides a quality intelligence solution to businesses by giving them industry, geography, and technology-specific threat information. The platform has a unique capability to join the dots between hackers, exploit campaigns, motivations, methods, and attack readiness. Thus, it offers businesses a combined and complete contextual visibility of their threat landscape.
Comprehensive: DeCYFIR redefines quality cyberthreat intelligence by providing all three layers of insights (strategic, management and tactical). These insights enable business leaders to take informed and accurate decisions for mitigating risks according to threat severity.
With DECYFIR, cyberthreats and signals are automatically discovered and decoded. These insights are provided in real-time so that security teams are always kept a step head of their cyber adversaries.
Click here to know more about CYFIRMA and its efforts to bring Cyberthreat Intelligence to the fore
Key Features of DeCYFIR
DeCYFIR consists of several modules, each designed to help businesses strengthen their cybersecurity postures and be better equipped to handle the risks of digitalization. However, the three features that stand-out are:
Threat Visibility and Intelligence (TVI) – Answers the WHO, WHY, WHAT, WHEN and HOW of the looming cyberthreats, and provides recommendations for remedial actions.
Cyber Situational Awareness (CSA) – Provides real-time cyberthreat insights, trends, news related to technology, regulatory & law, policy changes, emerging cyberattacks, vulnerabilities, exploits and much more.
Cyber Incident Analytics (CIA) – Enables businesses to comprehensively respond to security incidents with not only tactical information but also strategic-level insights by mapping associated campaign, hacker's affiliation, motive, and mechanism.
Additionally, the latest version of DeCYFIR includes the following key features:
Risk Dossier – A threat playbook that provides complete contextual and correlated details of threats discovered by DeCYFIR.
Threat Search Engine – A dedicated search engine that enables businesses to search the dark, deep and surface web, P2P channels, bin sites and other data sources to retrieve information related to specific cyber events, attacks, incidents, malware, vulnerabilities, campaign, and threat actors.
Complete Threat Landscape View – A single pane view that offers business leaders and security teams a unified vision into their businesses' external threat landscape and overall cyber posture.
Risk and Hackability Score – Risk and Hackability Score are calculated using proprietary algorithms and mathematical models. With Risk Score, businesses gain a vantage view of their external threat landscape and their preparedness as compared to their industry peers. Hackability Score however serves as an indicator of how hackable businesses are, and their level of attractiveness as a potential target.
DeCYFIR-ing the Threats in a COVID-19 World
The COVID-19 pandemic has increased the world's digital dependency, and correspondingly increased businesses' vulnerability to cyberattacks. According to the Global Risks Report 2019 published by the World Economic Forum, massive data fraud, theft, and cyberattacks have been ranked amongst the top five risks globally for the next 10 years in terms of likelihood. In such uncertain times, which includes a global pandemic, trade wars, and geopolitical tensions, cyberthreats and cybersecurity have become an inevitable aspect of businesses across various verticals.
Kumar Ritesh, Founder and CEO of CYFIRMA, said, "Accelerated digitalization has brought about a rise in intensity and sophistication of cyberthreats. Adding to that, remote working has introduced new attack vectors. Integration of business applications with third-party systems can create new vulnerabilities, and employees unaccustomed and untrained in cybersecurity practices can heighten the digital risk. Our enhanced threat discovery and cyber-intelligence platform, DeCYFIR, will help businesses across all verticals as we know cyber-intelligence is the new currency that will power growth and allow businesses to thrive in the post-pandemic digital economy."
As the digital landscape expands and cybercriminals and state-sponsored groups extend their cyber warfare into businesses and homes, reining in cyberthreats and risks require a mindset shift towards an intelligence-based predictive approach. The DeCYFIR platform could just be the solution that businesses require to decode threats and uncover hidden signals in this hyper-connected world.
And it's not even 2054, the year in which the film Minority Report is set!
Also, download this whitepaper now and read about "Cyber Warfare" and CYFIRMA's pledge towards protecting your businesses, enterprises, and governments from such attacks.