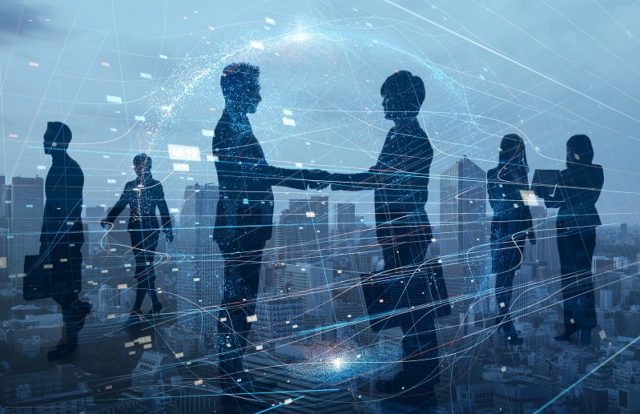 PlainID, an authorization services provider, recently announced that it has partnered with enterprise software company SAP. PlainID stated the main intention of the alliance is to offer SmartAuthorization as an OEM component to be featured in the SAP Customer Data Cloud portfolio. PlainID's identity authorization service will be featured in SAP's customer data cloud portfolio as per the new alliance deal.
Founded in 2015 by Dmitry Tuchinsky, Gal Helemski, and Oren Ohayo Harel, PlainID is specialized in simplified authorization management services giving a clear idea of every authorization in the cloud, mobile, and on-premise applications. The Israel-based cybersecurity startup stated that its authorization platform allows the business leaders, data governance professionals, and security teams to get a complete control over the entire organization's authorization process.
Speaking on the new investment Oren Ohayon Harel, the CEO and Co-founder of PlainID, said, "The 'last mile' of Identity and Access Management, Authorization, is a source of frustration for most companies, and many have attempted to build their own access management decision infrastructure,"
"Through our partnership with SAP, we will deliver an Authorization as a Service solution that simplifies and completes the lifecycle of IAM and offers the ability for companies to reduce the frustration of managing the complexities around who should have access to what. PlainID's model is to put the business owner in charge, allowing the person in charge of the application, or the business line, or even delegated administration, such as a partner, to easily manage the access management scenarios. We are thrilled to be joining forces with SAP and look forward to adding our technology to help reduce or even remove friction from access management processes," Harel added.
Earlier, SAP acquired customer identity and access management services company Gigya. Gigya's customer identity and access management platform help companies build digital relationships with their customers. Its platform allows companies to manage customers' profile, preference, opt-in and consent settings, with customers maintaining control of their data at all times. Customers opt in and register via Gigya's registration-as-a-service, which addresses changing geographical privacy issues and manages compliance requirements such as the upcoming General Data Protection Regulation (GDPR). Gigya currently manages 1.3 billion customer identities in order to build identity-driven relationships for its enterprise clients.
Gigya's technology provides new capabilities to consumers across channels and touchpoints, builds rich intelligent profiles and creates a consent-based approach to personalization across sales, service and marketing. Gigya, an SAP Hybris2 partner since 2013, has customers already using a solution extension from SAP Hybris and Gigya. This acquisition will enable the teams to further build upon this existing strong relationship.