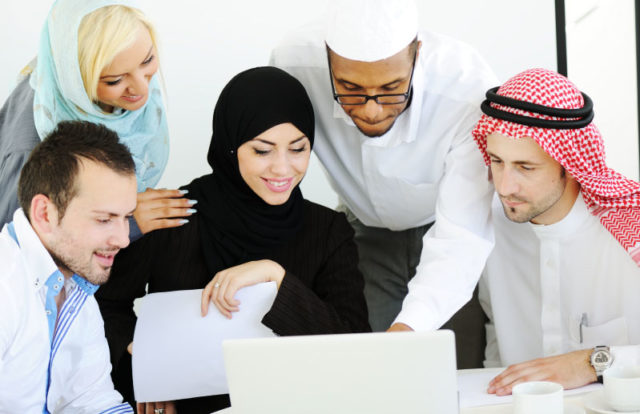 CISO MAG Desk: This may come as a relief to the world which is marred by cybersecurity talent gap that youngsters from UAE are considering a career in information security more than anywhere else in the world. The trend was highlighted by a study titled, 'Securing Our Future: Cybersecurity and the Millennial Workforce,' commissioned by Raytheon, Forcepoint and the National Cyber Security Alliance about security practices in the new workforce and preparedness for cybersecurity careers among young adults in nine countries. The surveyed countries were Australia, Germany, Jordan, Poland, Qatar, Saudi Arabia, United Arab Emirates, United Kingdom and the United States. Around 3,359 individuals aged between 18 and 26 were surveyed in the study.
Among the respondents, nearly 67 percent youngsters from Middle East were more likely to consider a cybersecurity career, compared with 48 percent respondents in the region and 39 percent, globally.
Shahzad Zafar, Cybersecurity Director at Raytheon International Inc, in a release stated that with the data shows young people in the UAE are ahead of others in realizing the cyber-security threat. "We've found young people here are forward thinking and tech savvy," he said. "They are active on social media and aware of the concerns of cybersecurity and the opportunities as a profession, which is still relatively new.
The figures show a sense of service. This is an important developing industry, and young people seem to be acknowledging that and are excited about getting involved in either protecting their homeland or in business."
The study also highlighted that nearly 64 percent of young Emiratis had either attended or planned to attend cybersecurity job fairs, with a major chunk seeking out mentors in the space. Apart from these, youngsters from the Middle East were confident that their parents would guide them to pursue a career in cybersecurity with most of them stating that the first person to talk to them about cybersecurity was a parent.
Another good news on the issue was that "most millennials believe that cybersecurity is important, with 83 percent surveyed saying it's "important, very important or extremely important" to increase cybersecurity awareness programs in the workforce and formal education programs. Most also reported an increase in such programs, with 70 percent somewhat or strongly agreeing that their high school or secondary education prepared them to use technology safely, securely, ethically and productively in the workplace, up from 55 percent in 2013," the study stated.
Dr Tod Laursen, interim president of Khalifa University of Science and Technology, in an interview with the Gulf News, stated, "We highly value cybersecurity as a subject to prepare young people to navigate through today's environment of threats and capitalise on opportunities in the field by providing a solid cyber-related curriculum. The results of Raytheon's survey underline the progress being made and we are confident that we will see more and more young Emiratis pursue promising careers in cybersecurity."