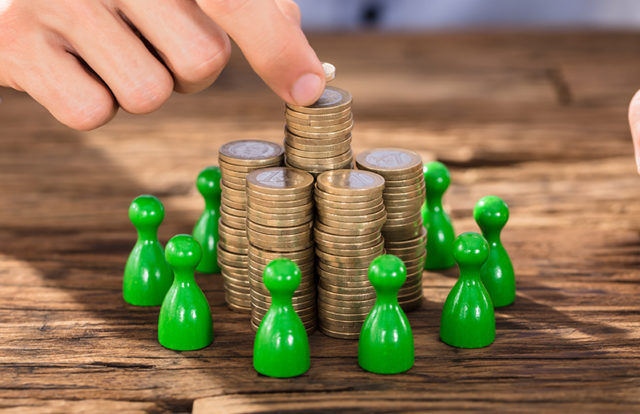 Cybersecurity software developer Garrison recently raised £22.9m ($30m) investment in a funding round led by the London-based technology investor Dawn Capital along with the existing investors IP Group, BGF, and NM Capital. Garrison stated the new funding will be used to expand the company's sales and marketing activities as well as development of its national security grade technology for commercial use.
Speaking on the investment round, Dawn Capital partner Norman Fiore said, "Garrison is taking a radically different approach to security by moving beyond the previous threat-detection paradigm. We see a significant opportunity for Garrison to bring its military-grade technology to major commercial institutions and fundamentally reduce the threat posed by their employees' everyday web browsing. We're delighted to support the business in the next phase of its growth."
Founded by cybersecurity veterans David Garfield and Henry Harrison in 2014, Garrison offers ultra-secure Web browsing technology that detects and eliminates malware before it reaches the end-point. The company's secure web software enables organizations and individual users to access any content on the internet without the risk of cyber threats.
"Organizations today recognize the ever-growing threat to their most sensitive data and systems posed simply by allowing employees to browse the web, but until now they've faced an unhappy choice: restrict web access and allow productivity to suffer, or run the risk of exposure to hackers," said Garrison CEO David Garfield. "We've designed the world's first truly secure web browser to solve this problem, applying national-security-grade levels of protection to the commercial environment – at an accessible price point – in a way that doesn't destroy the user experience as employees go about their work."
"The security industry has long suffered from overblown claims and over-inflated prices, without ever ensuring organizations remain truly protected from even some of the most basic threats – this is particularly true of web browsing security. From day one our mission has been developing practical security tools that actually do what they're supposed to. This funding round marks a key milestone for our business and will help us to transform the day-to-day security of many thousands more organizations worldwide," Garfield concluded.