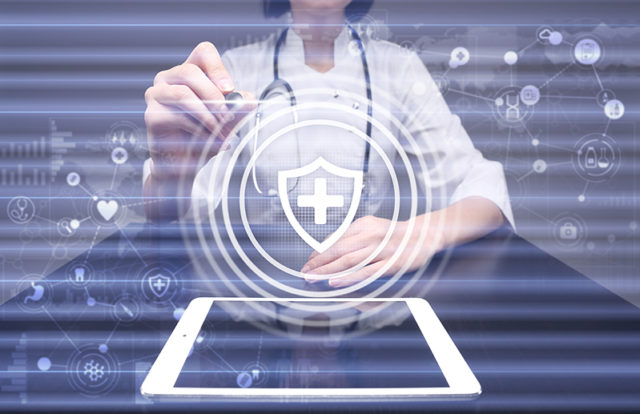 CyberMDX, a provider of medical cybersecurity solutions announced the completion of integration certification for Microsoft Azure Security Center for IoT. The new cooperation integrates CyberMDX's visibility and detection capabilities with Microsoft Azure Security Center for IoT to receive intelligent clinical context security analytics.
Founded by Amir Magner in 2016, CyberMDx offers cybersecurity preventive measures for medical devices and other Internet of Medical Things (IoMT). He said, "Today's world of hyper-aware hospitals requires total visibility, operational insight, and protection for every networked device. We are thrilled to partner with Microsoft Azure Security Center for IoT, joining forces to bring true end-to-end security for healthcare delivery organizations, helping transform medical device and IoT/OT security."
Michal Braverman-Blumenstyk, CTO and GM, Cloud and AI Security Division at Microsoft Corp, said, "The Microsoft Azure Security Center dashboard provides a single pane of glass for on-prem and cloud assets, delivering comprehensive device context and supporting, further risk management and incident response efforts. We are pleased to welcome CyberMDX to the Azure Security Center for IoT, enabling us to deliver best-in-class visibility and incident response solution for healthcare organizations."
Medical IoT Devices Vulnerable to Cyberattacks: CyberMDX
Earlier, security researchers from CyberMDX revealed that an anaesthetic machine can be hacked and controlled remotely if left accessible on a hospital computer network. The researchers discovered a security flaw in a number of GE Healthcare devices used by the National Healthcare Services (NHS) hospitals that could allow hackers to manipulate the amount of anaesthetic delivered to patients. CyberMDX stated that the remotely exploitable flaw could enable hackers to silence device alarms, alter the date and time settings, adjust anaesthetic dosages, and switch anaesthetic agents.