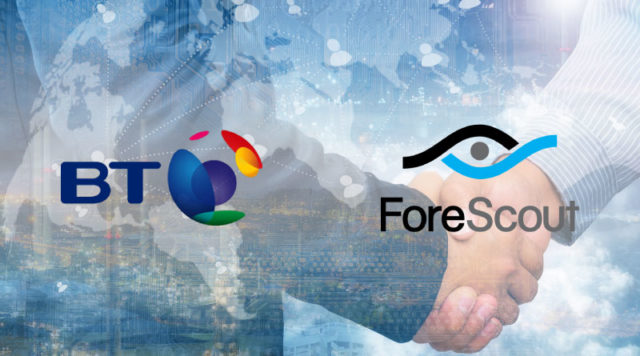 The cyber security firm BT has released a new service focused on the mobile device sector. BT Managed Endpoint Security provides tools to ease the management of mobile devices and provide greater security.
This new product line is an outgrowth of BT's 2015 £12.5 billion purchase of EE, the United Kingdom's largest mobile phone provider. According to Security Portfolio Vice President David Stark, BT's global reach and focus on the mobile and IoT sectors make it a "partner of choice for organizations all over the world."
BT provides packages of cyber security services to corporate customers. These comprise of network tools, unified communications, and direct connections to public cloud providers. A "cloud of clouds" is the concept of their developing strategy.
The company's strategic partners include firms such as Trend Micro, Symantec, and most recently ForeScout, which is involved in BT Managed Endpoint Security. Technology provided by ForeScout is the foundation for greater real-time visibility and control of mobile devices in the new product line. Administrators will have the capability of classifying, assessing, and monitoring devices, with workflow automation and faster response times also part of the improved security management tools.
According to Stark, the technological expertise from ForeScout will extend BT's ability to protect organizations against cyber crimes by improving visibility and control of mobile networks. The capability of monitoring almost any device connected to a network will add additional layers of cyber security to companies' operations, whether at the headquarters or across satellite locations.
The president of the BT Security division, Mark Hughes, has noted that BT's internal security protocols have been beefed up since the 2016 TalkTalk cyber attack and that BT has been recruiting heavily in order to add more cyber security staff.