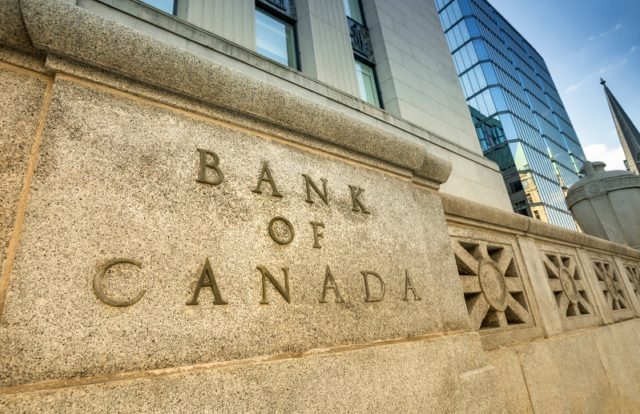 The Bank of Canada recently announced the launch of its public-private partnership with the Canadian Financial Sector Resiliency Group (CFRG) to strengthen cybersecurity resilience of Canada's financial sector and mitigate the risks to business operations, including cyber-attacks.
The new collaboration allows CFRG to coordinate a sector-wide response to systemic-level operational incidents and accelerate ongoing resiliency initiatives like regular crisis simulation and benchmarking exercises.
The partnership, which's expected to start from August 2019, will reduce the cyber risks and help ensure a robust recovery in the event of a security incident.
Led by the Bank of Canada, the partnership initiative combines various organizations in the Finance industry, including Department of Finance Canada, Office of the Superintendent of Financial Institutions (OSFI), Canada's systemically important banks, Designated Canadian financial market infrastructures (FMIs), which include the payment, clearing, and settlement systems.
Commenting on the new initiative Stephen S. Poloz, the Bank of Canada Governor said, "We need strong controls within each institution. And we need partnerships between public agencies and the private sector to bridge any gaps in coordination, especially when it comes to cyber risks. The CFRG brings together many of our trusted partners to work with us making our financial system safe and resilient."
"Operational risks—including cyber-attacks—are real, and they pose a threat to the payments system and in fact the entire financial system," said Brian Porter, Chief Executive Officer of Scotiabank. "We look forward to working with the Bank of Canada and organizations across the sector to build a more resilient, more robust financial system that better protects our customers against new threats."
With an aim to strengthen the artificial intelligence and machine learning practices, the Royal Bank of Canada (RBC) invested around $2 million in Cybersecurity Research Center at Ben-Gurion University last year. The funding supports the development of existing artificial intelligence, creation of advanced protection methods, machine learning procedures and for mitigation of their vulnerability to data threats.
The research center will be supervised by Prof. Yuval Elovici and Dr. Asaf Shabtai from the Department of Software and Information Systems Engineering at the Ben-Gurion University Cybersecurity Research Center.