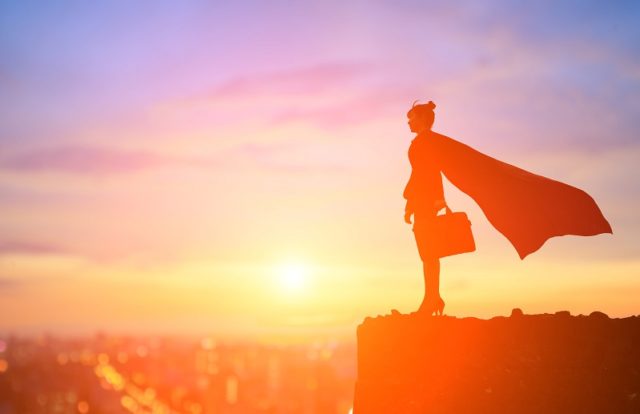 For the most part, discussions around the representation of women have stayed redundant. The Global Information Security Workforce Study from (ISC)² and its Centre for Cyber Safety and Education in 2017 revealed that women only make up 11% of the global cybersecurity workforce. And that 11% was a stagnant figure since 2013 and had not spotted a blip in the trend until 2019. In 2019, another survey by (ISC)² titled 2019 Women in Cybersecurity report, revealed that women now represent 24 percent of the cybersecurity workforce. The report also called for stronger representation of women in the cybersecurity workforce. On the bright side though, the needle has moved.
To gauge an insight on the lack of women representation, CISO MAG gauged a few women security influencers to understand the cause of this alarming trend.
This article is part of a series of interviews from women cybersecurity experts who shed light on the representation of women in cybersecurity.
1
Kavya Pearlman, Founder and CEO of XR Safety Initiative: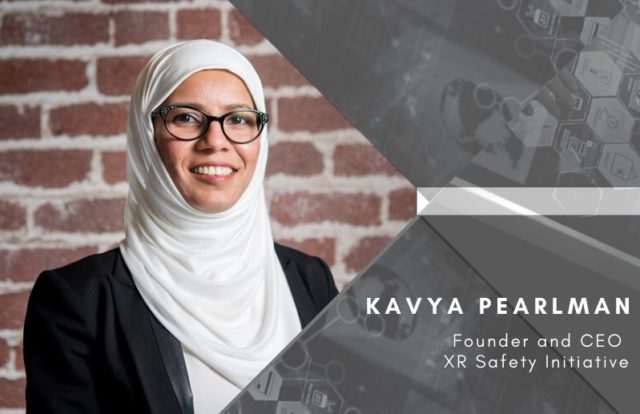 "Two things come to mind: Pipeline and Retention. Pipeline- Cybersecurity is still portrayed as a career for "hooded hacker dude", and our cultural biases around gender roles and careers contribute to the issue. This male-dominating mindset exhibits very much a "dude-bro" culture, deterring more diverse candidates from entering the domain. On top of this, a misconception amplifies the trend that cybersecurity is a high-stress career with no work-life balance. This is only true for a small set of careers. For example, a Chief Information Security Officer (CISO) for a FinTech or high-risk organization may have less control over their lifestyle. Retention- Burnout, status-quo tech culture, biases, discrimination, harassment, and Diversity & Inclusion simply being used as a tool for PR, etc. are just some of the reasons why women are leaving the cybersecurity career for other more welcoming and diverse career options."
2
Lekshmi Nair, Senior Managing Consultant and Route to Market Leader- IBM Security, APAC & EMEA: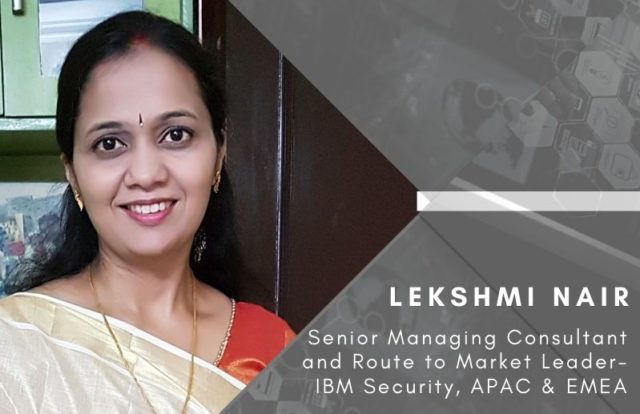 "The dearth of women is prominent in the whole STEM (Science, Technology, Engineering, and Mathematics) majors across the globe including India. Women today are exploring various opportunities in the technology sector and interest in Cybersecurity is growing as a career choice. However, there are not enough platforms today to enable and guide them to the right resources. Above all, the current industry recruitment and talent management practices are not enabling women to make this switch from other areas. We look for easily available options for fulfilling the Cybersecurity positions in the organizations. As Cybersecurity is still an acquired skill, there may not be many women profiles readily available.
"The industry recruitment practices must change to put a conscious effort to source as many diverse profiles before choosing the right one. The hiring managers must emphasize the need to see profiles from different genders, education, diverse cultures, experiences, ideas and approaches to choose the most suitable ones. IBM with its 109-year-old journey has constantly been at the forefront of inclusion. Whether it is recruiting our first women and African-American employees in 1899, or people with disabilities in 1914. These were business imperatives for us even before any civil rights acts or legislations. We established our "Equal pay for equal work" policy in 1935. Our hiring practices are constantly updated to include the inclusive and diverse needs for all areas."
3
Vandana Verma, Global Board of Directors at OWASP Foundation & InfoSecGirls: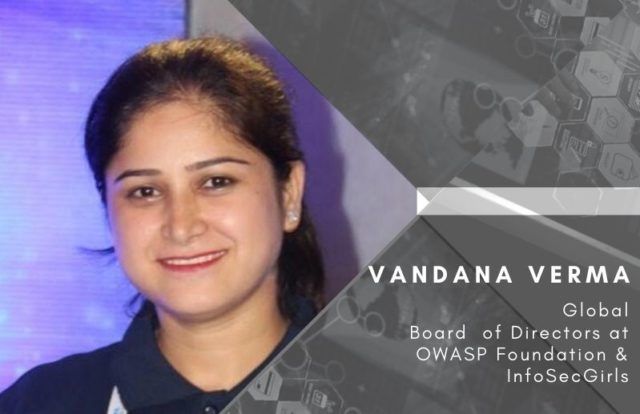 "It has been widely preached that women lack adroitness in technical subjects. And to some extent it has been imbibed in their beliefs as well. They are said to be good in creativity. What people don't get is that the crux behind cybersecurity which is the figurative thinking of great minds who are enthusiastic about exploring and exploiting cyberspace. So, the day we change the thought process of women that they are born with the skills required to survive in the field, is the day these trends will favor their growth. All that is required is a little practice and patience. It's all about the mindset."