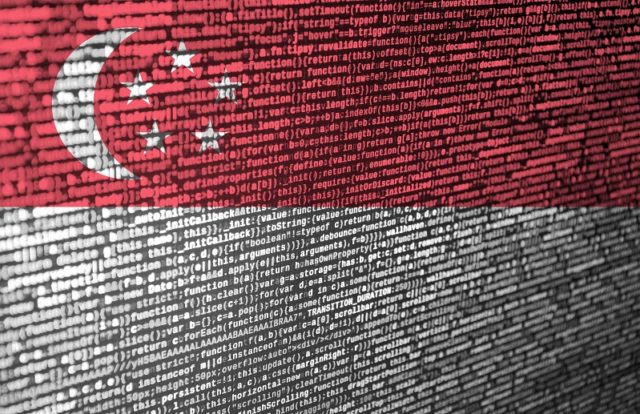 A recent survey from cloud-based communication platform Twilio found that COVID-19 had sped up digital transformation by an average of six years. This is because, for several organizations, business continuity now depends on their digital capabilities. But alarmingly enough, a report by Barracuda, a cloud-enabled security solutions provider, has found that even though the pandemic has accelerated remote working, digital transformation and cloud adoption, businesses are still a long way away from ensuring cybersecurity of its remote workforce.
 Key Findings 

In Singapore, COVID-19 has accelerated digital transformation by 83% and cloud adoption by 78%.
Companies in Singapore reported a 61% increase in business productivity since the shift towards remote working, with 81% planning to retain it even after the pandemic is over.
51% of Singapore businesses report suffering at least one data breach or cybersecurity incident since moving to remote working.
48% of businesses in Singapore do not have an updated cybersecurity strategy/solution in place to protect its remote workforce against potential threats.
COVID-19 is the Transformation Catalyst
According to the study, COVID-19 has been a prime catalyst for accelerated digital transformation and the key component of this transformation is cloud computing. On average, 78% of Singapore businesses have fast-tracked plans to move their data onto cloud. This specifically includes sectors like education (89%), IT and telecommunications (88%), manufacturing & utilities (86%), finance (75%), and healthcare (75%). Of the 204 Singapore-based respondents, 79% believed that embracing digital and the cloud will help reduce the overall IT costs and help support business growth in these testing times.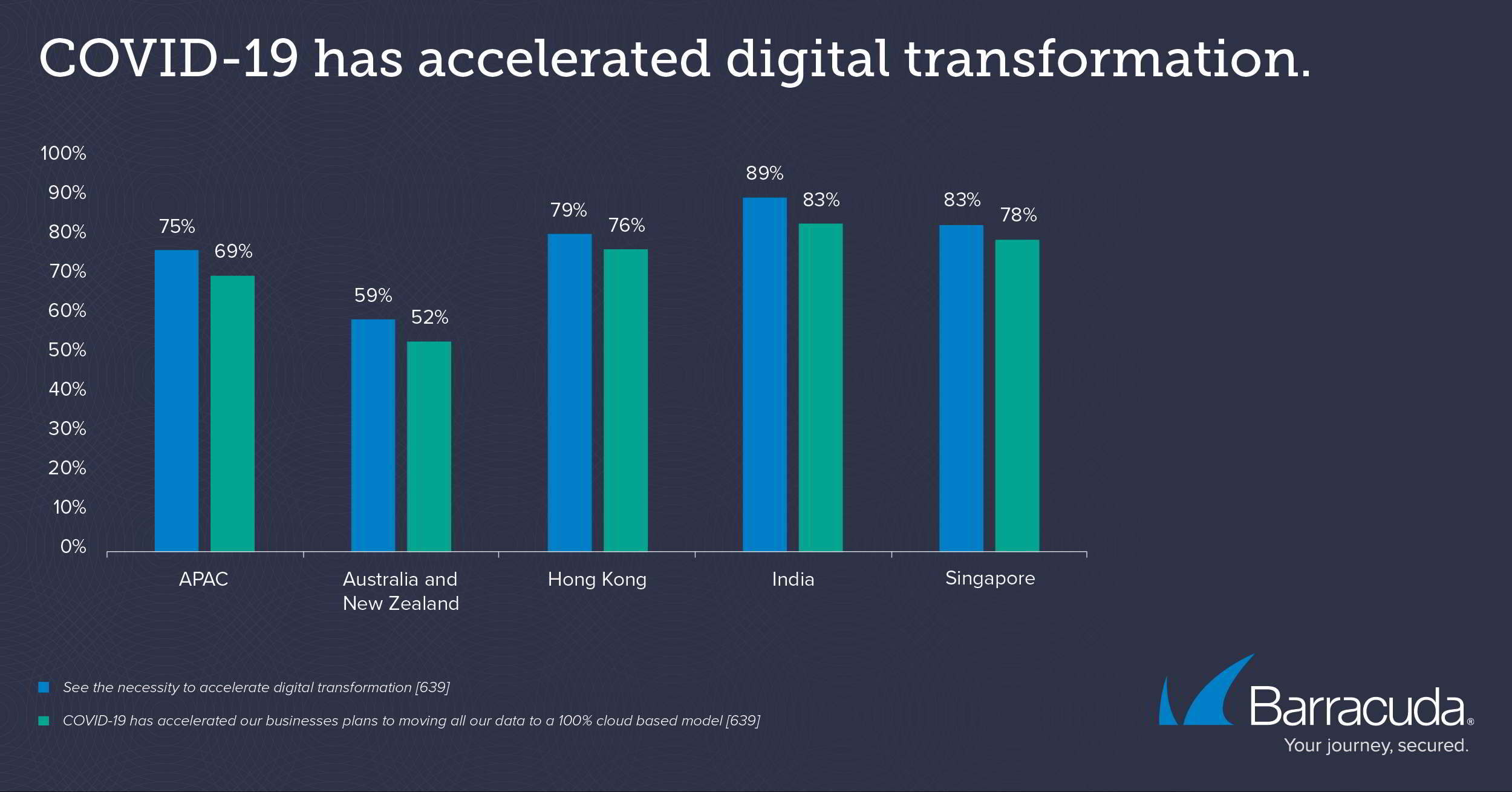 The Other Side of the Coin
However, the flipside of this unprecedented transformation is the emergence of security challenges for businesses in the new normal. Already, more than half of Singapore's organizations claim that they have suffered at least one data breach or cybersecurity incident since shifting to the remote working model, and nearly 48% said they expected an incident to occur in the coming month itself.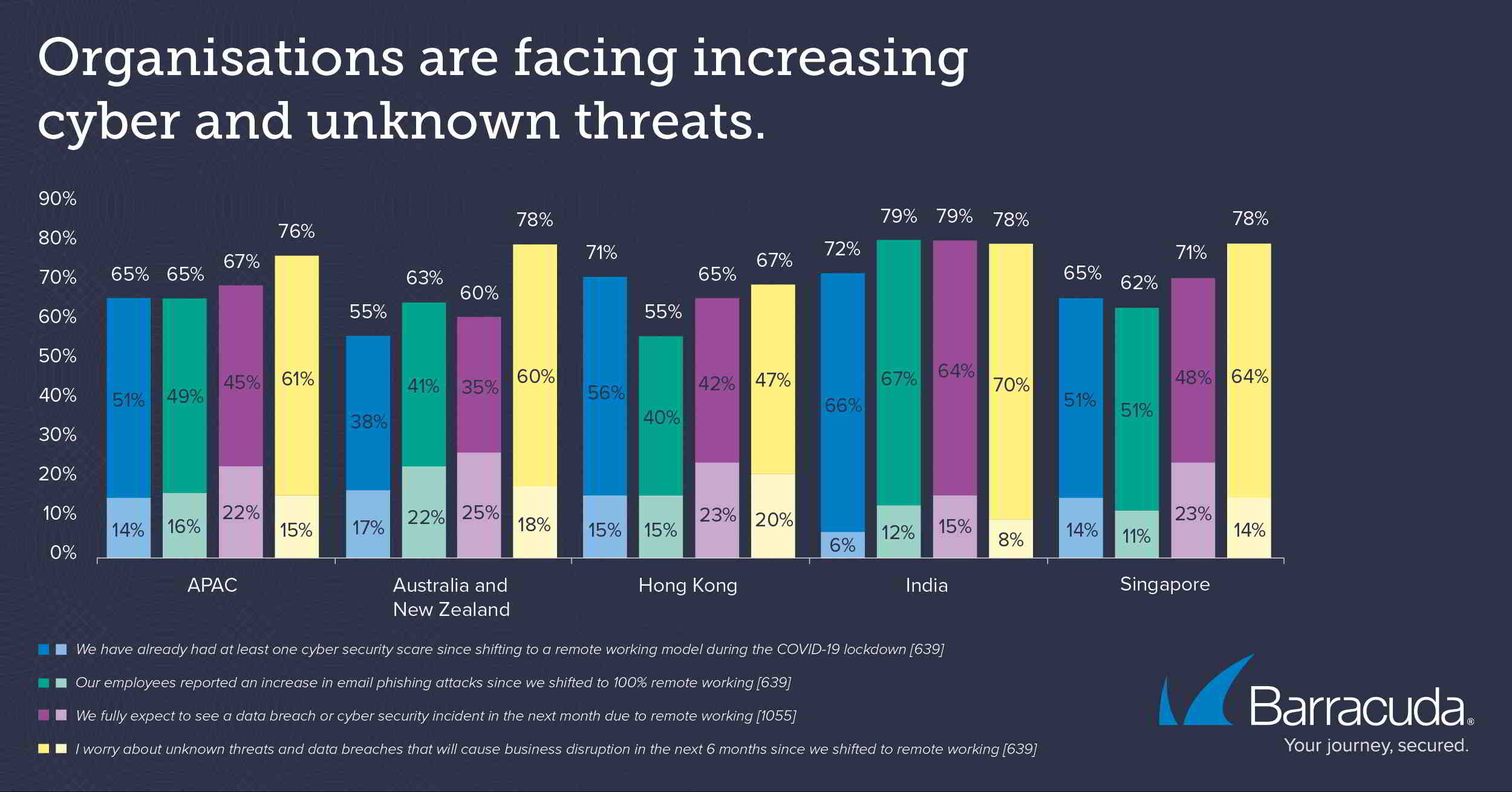 Another alarming fact is that 53% of organizations allow employees to BYOD (Bring Your Own Device) for conducting office work. Personal devices are beyond traditional and advance security perimeters, and thus pose one of the greatest security threats to any business. Added to this, 48% of organizations in Singapore still do not have an updated cybersecurity strategy/solution. This further exposes the full-time remote workforce currently in place.
What Experts Say
James Forbes-May, Vice President, Barracuda, Asia-Pacific said, "Remote working is here to stay, but security must be addressed, and should not be an afterthought. Singapore businesses remain optimistic and resilient and as a hub of innovation and technology in the region; it's encouraging to see businesses of all sizes here using this difficult time to accelerate exciting transformation plans. While many companies in Singapore are used to facilitating remote workers, the scale required due to the pandemic has left many companies CIOs and IT departments overstretched, as they jostle with business continuity planning as the key priority."
"As a financial business center, companies in Singapore are particularly vulnerable to attack from fraudsters keen on exploiting any available weakness. Make sure to educate your employees around potential threats like phishing scams and ransomware. Additionally, have a cloud-enabled cybersecurity solution in place to monitor all traffic across the network. This could be the key to staying safe virtually in these unprecedented times".