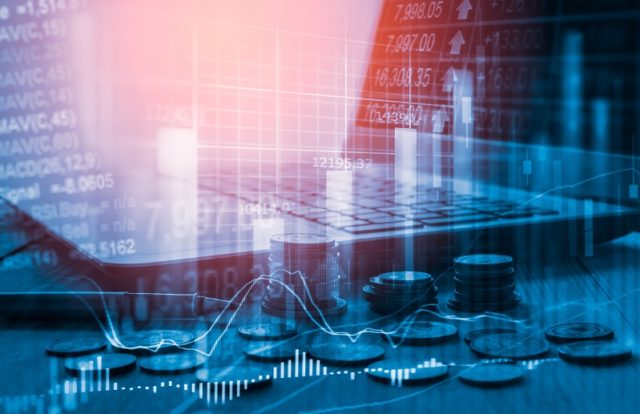 A research from cybersecurity firm Keeper Security revealed that lack of cybersecurity resources and strategies lead to an increase in the number of cyberattacks on financial institutions. It is found that 69% of financial organizations globally have suffered a cyberattack in their lifetime. While half of the organizations reported experiencing an attack in the last 12 months.
In its report, "The Global State of Cybersecurity in Small and Medium-Sized Businesses," Keeper Security revealed that security incidents on financial firms are increasing because most of the firms do not  have proper resources and strategies in place to protect themselves against cyber risks. Nearly 50% of organizations believe that they do not have sufficient budget to support strong cybersecurity posture and 47% do  not have a plan in place for responding to an attack. Only 39% of financial services firms believe their IT security posture is very effective.
Survey respondents admitted that cyberattacks are becoming more targeted (77%), severe (64%) and sophisticated (63%). According to the survey, data breaches in financial services resulted in an average of 7,095 customer and employee records lost or stolen and came with an average price tag of $1.06 million from the disruption of normal business operations. The findings are based on the responses from 2,391 IT security professionals in the U.S., U.K., and regions like DACH, Benelux and Scandinavia.
"The financial services sector is in the midst of a pivotal era of disruption, but transformation should not come at the expense of cybersecurity. As a highly regulated industry, it's imperative that firms don't let cybercriminals fill the gaps. Unfortunately, the majority of these businesses have already experienced a cyberattack and our research shows they're still not going far enough to prevent the next one. The good news is there are easily-implemented solutions and strategies that enable financial institutions to transform securely," said Darren Guccione, CEO and Co-Founder of Keeper.
Banking and Financial Sectors are Prime Target
A recent study from the cybersecurity firm Intsights revealed that the banking and financial sectors were hit with a constant stream of cyberattacks when compared to other sectors. According to the Intsights report titled, "Banking & Financial Services Cyber Threat Landscape", around 25.7% of all malware attacks last year was targeted on banks and financial organizations. The study also exposed that the number of data breaches reported in Q1 2019 doubled to any of the quarters of 2018.