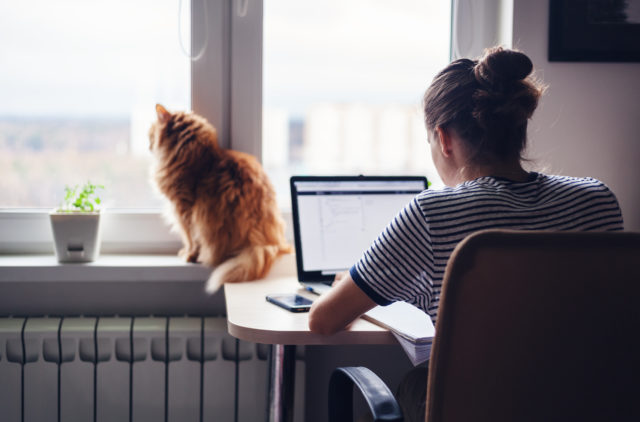 Research by work management platform Wrike revealed that 41% of employees working remotely are accessing sensitive and confidential company information through unsecured personal applications, leaving valuable corporate data and trade secrets to cyber risks.
The research 2020 Remote Work Security Survey stated that while most companies are investing in remote work, security measures are not being communicated or used. Several remote workers are still taking risks while accessing corporate IP, primarily by using personal apps to share company data with clients and colleagues. This is adding further security concerns as many of these are likely to be less secure than corporate-issued ones.
According to research findings, 49% of employees don't use a corporate VPN to access company data. One third (31%) of employees aren't sure how their home network is encrypted. And 84% of respondents admitted that they understand common cybersecurity risks, while working with the company's information. Employees at a young age are more likely to neglect guidelines than older ones when it comes to using personal apps to share corporate data, the survey revealed.
"Remote workers shouldn't take security lightly during shelter-in-place initiatives. Even during challenging times, it's important for companies to continue investing in secure collaborative platforms that protect corporate assets while keeping employees engaged, efficient, and safe," said Andrew Filev, Wrike's Founder and CEO.
Remote Workers Lack Cybersecurity Training
The surge in remote work brought a new wave of cyberattacks targeting remote workers. Several industry experts stated that the lack of cybersecurity training may increase cyber risks. A research from cybersecurity firm Promon found that 66% of remote workers in the U.K. haven't been trained on cybersecurity in the past 12 months, whereas 77% said that they aren't worried about the security while working remotely.
Around 61% said they are using personal devices when working from home. Cybercriminals are exploiting the current working conditions by carrying out COVID-19-related phishing campaigns and other malicious activities, the research stated. The findings are based on the responses from 2,000 remote workers in the U.K.