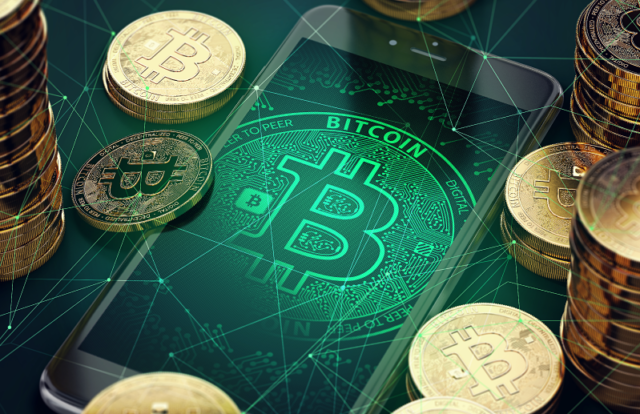 The exponential rise of cryptocurrency value attracted both investors and cybercriminals at large.  A recent investigation by Lookout, an endpoint-to-cloud security firm, uncovered multiple cryptomining scams operated via fake cryptocurrency Android apps.
Fake Crypto Apps
The researchers found more than 170 Android apps, including 25 on the Google Play Store, which were maliciously crafted to target investors willing to invest in cryptocurrencies. The apps, which affected more than 93,000 victims, were grouped into two categories – BitScam and CloudScam. The apps advertised themselves as offering cloud cryptocurrency mining services, however, failed to deliver the promised services.  In addition to the apps, hackers promoted added services like cryptocurrency purchases and transfers by displaying fake minimum account balances to lure investors into spending more.
The majority of BitScam and CloudScam apps offer paid services. Threat actors also pocketed the money from subscriptions and cryptomining services included in the apps. The apps have reportedly pilfered at least $350,000 from the victims. Google Play has taken down most of these apps after Lookout reported the issue.
"These apps were able to fly under the radar because they don't actually do anything malicious. They are simply shells set up to attract users caught up in the cryptocurrency craze and collect money for services that don't exist. Purchasing goods or services online always requires a certain degree of trust — these scams prove that cryptocurrency is no exception," said Ioannis Gasparis, a mobile application security researcher at Lookout.
Spotting a Crypto Scam App
Do research on the app developers. Visit their official website and find their contact details.
Always download apps from an official app store to reduce the risk.
Read the terms and conditions carefully. Don't download if you find anything suspicious.
Read the reviews to know more about the app.
Read the app permissions. Don't install if the app asks for permissions more than required.
Attackers Exploiting Cryptocurrency Craze
A recent research from Barracuda revealed a 192% rise in cryptocurrency-related cyberattacks has been registered after the Bitcoin surge in October 2020. It was observed that the volume of cryptocurrency-related attacks was associated with the rapidly rising price of Bitcoin. Read More Here…