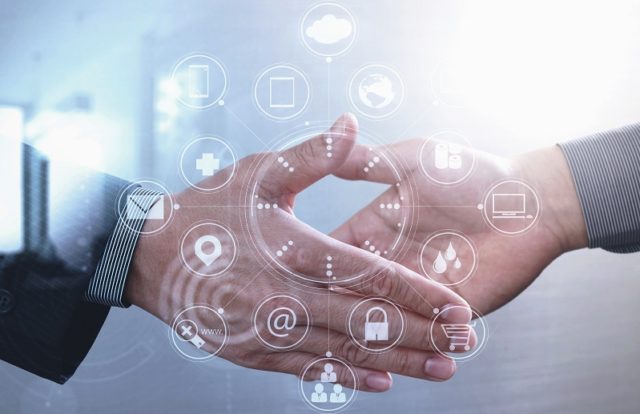 The technology company Voith joined hands with digital security provider Kudelski Group to deliver new end-to-end cybersecurity solutions for industrial markets in North America. Voith stated the partnership provides end-to-end products and services by using Industrial Internet of Things (IIoT) to bring secure connectivity across the business operations.
Voith claims that it sets standards in energy, oil & gas, paper, raw materials, and transport & mobility markets. The partnership combines Voith's knowledge of the operational technology (OT) and IIoT domain with Kudelski's expertise in hardware and software-based cybersecurity solutions.
"This partnership will bring added protections to Voith's customers," said Michael Rhodes, Senior Vice President Sales North America, Voith Digital Ventures. "Both Voith and Kudelski have deep expertise in IIoT systems and bringing the two companies together in a partnership strengthens that knowledge base. With Voith's unique expertise in OT and Kudelski's dominating cybersecurity experience, this team will deliver a world-class cybersecurity offering to businesses as they embrace digitalization and automation."
Headquartered in Cheseaux-sur-Lausanne, Switzerland, and the USA, Kudelski Group offers cybersecurity solutions and services to help organizations assess risks and vulnerabilities. Kudelski stated the aim of the partnership is to develop tangible products and services to support customers in their digital transformation journey and protect them from emerging cybersecurity threats.
"As companies around the world seek the benefits of connecting their OT systems to their enterprise IT infrastructure, the focus must move from air-gapped, physical security to a holistic, end-to-end, security-by-design approach," said Jean-Michel Puiatti, Senior Vice President of IoT security at Kudelski. "Voith is driving digital innovation across many different industries, and we look forward to supporting customers in achieving their long-term objectives with device and data protection, access management, active security and managed services that will help them create sustainable growth and success."