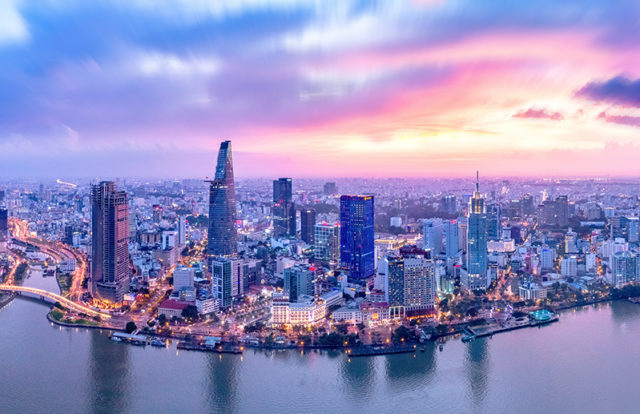 The Vietnam government has released a draft declaration on guidelines to implement a new cybersecurity law to remediate the shortcomings in Vietnam's legal corridors and ensure a secure cyberspace. The long-awaited draft recommends social media users to abide by the Constitution and legal regulations while voicing their opinion and discontent.
According to the new draft, the technology firms are required to offer a range of services, including email or social media to set up offices in Vietnam. Also, they need to store users' data on local servers and prevent the circulation of content that's anti-state, fake, slandering or inciting violence. The Law which will take effect on January 1, 2019, is now open for public consultation for two months.
"We applaud the Government of Vietnam for launching a public consultation and hope to work with them to reach an outcome which benefits all stakeholders in Vietnam," said Alex Botting, director of the U.S. Chamber of Commerce's Center for Global Regulatory Cooperation. "The text of Vietnam's Law on Cybersecurity included some of the most draconian data localization provisions seen anywhere in the world."
In June 2018, the Vietnam National Assembly passed the cybersecurity law amid protests and ambiguity from tech companies, rights groups, and Western governments including the United States.
The new draft will focus on social media usage, data localization, cybersecurity audit of information systems of agencies and organizations, handling illegal content, and protection of children. The Law also addresses the protection of human rights and civil rights, as well as protection of secrets of businesses, individuals and families.
It also mandates domestic and foreign telecommunications service providers to keep personal information and accounts of users secured. The type of data required to be stored ranged from job titles to contact details like credit card information, biometric data, and medical records, according to the draft decree.