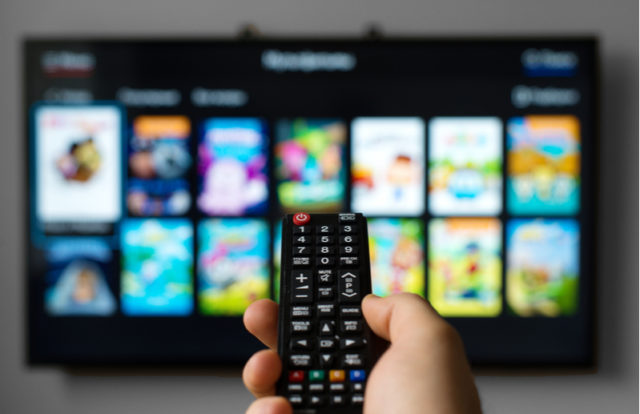 Often dubbed as an idiot box, the television is no longer just a dumb gadget. It's become smart, and is growing smarter, in-line to become one of the smartest household gadgets. From kids to adults, everyone loves to have the smart TV as a center piece in their living room. What you don't know though, is that having it in your house might just give a free pass to the hackers inside your home, says FBI.
Smart TVs with internet connectivity allow users to browse the web and watch shows from their favorite streaming platforms. They also come with a range of customizable features in lieu of a remote control, including voice commands to flip through channels or to turn up the volume. A few new ones also come with integrated cameras and microphones to provide facial recognition and can be used instead of tablets or laptops for video calling.
Unlike other smart gadgets on offer, smart TVs have one of the most overlooked and neglected issues – security. For several smart TV manufacturers, security of these IoT devices are an afterthought. The result is inevitable, a smart device that is vulnerable to different kinds of threats.
Hackers can not only control your unsecured TV for changing channels or volume controls but also stalk your everyday movements and conversations using the integrated camera and microphone. FBI has asked smart TV users to take following precautionary measures:
Know exactly what features your TV has and how to control those features. Do a basic Internet search with your model number and the words "microphone," "camera," and "privacy."
Don't depend on the default security settings. Change passwords if you can – and know how to turn off the microphones, cameras, and collection of personal information if possible. If you can't turn them off, consider whether you are willing to take the risk of buying that model or using that service.
If you can't turn off a camera but want to, a simple piece of black tape over the camera eye is a back-to-basics option.
Check the manufacturer's ability to update your device with security patches. Can they do this? Have they done it in the past?
Check the privacy policy for the TV manufacturer and the streaming services you use. Confirm what data they collect, how they store that data, and what they do with it.
A similar warning was given earlier by Vince Steckler, Chief Executive at security firm Avast. In a media statement he said, "The Internet-connected devices used in the home, like laptops, mobile phones, and other smart gadgets, aren't secure as they allow hackers to use them to get hold of bank details and other personal information." He further added, "Coffee machines are not designed for security. TVs are not designed for security. What they are is additional vectors to get into your network. And you can't protect them."