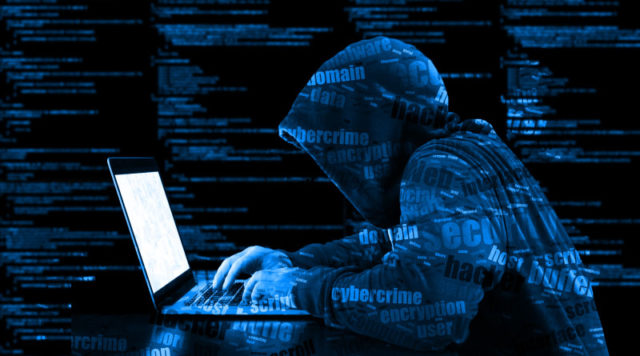 Joker's Stash, an infamous dark web marketplace for trading stolen card data, has surprisingly announced that it is shutting down its operations by February 15, 2021. The site's operators announced the closure via messages and advertisements posted on various hacking forums where the attackers usually advertised.
Pressure from Authorities
While the operators of Joker's Stash did not disclose the exact reason behind the closure of the site, it's suspected that the administrators of the platform have feared the intrusions by federal authorities. Recently, a coordinated police operation from the FBI and Interpol seized multiple servers that belonged to Joker's Stash and temporarily disrupted the site's operations. The agencies also seized four Joker's Stash domains, which include:
jstash.bazar
jstash.lib
jstash.emc
jstash.coin
Joker's Stash Says…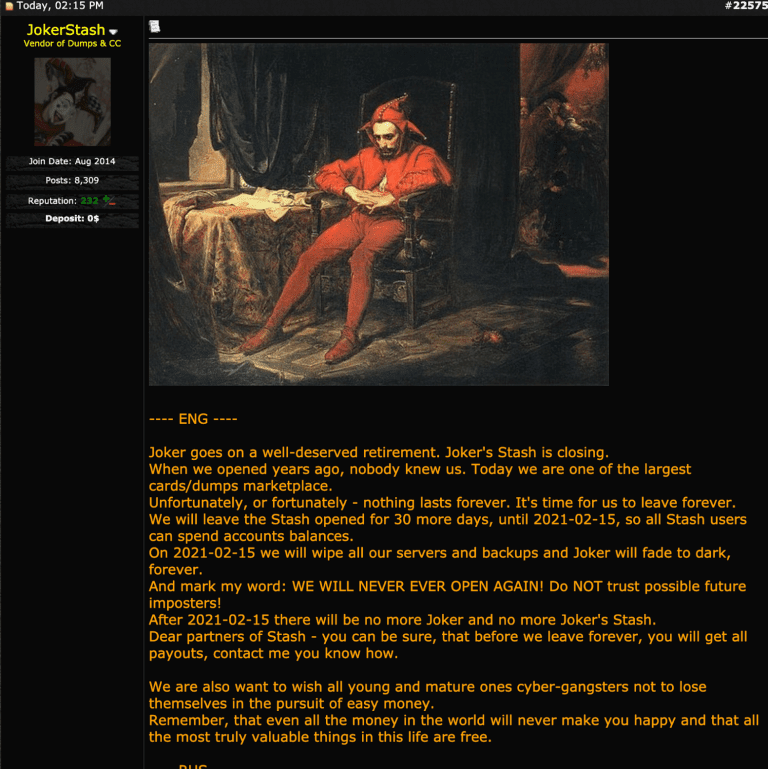 Joker's Stash – A Hacker's Paradise
Active since 2014, the Joker's Stash carding platform is behind numerous data breaches and traded/exposed millions of users' financial data on the dark web. The operators have illegally obtained hundreds of millions of dollars with the stolen information.
There were multiple security incidents where cybercriminals traded stolen cards' data on Joker's Stash. Recently, threat intelligence firm Gemini Advisory revealed that hackers kept payment card details of Wawa's customers on Joker's Stash. Wawa confirmed that hackers tried to sell customers' card information that was breached in the security incident that occurred on December 10, 2019. The data belonged to 30 million Americans and over one million foreigners from more than 100 different countries.