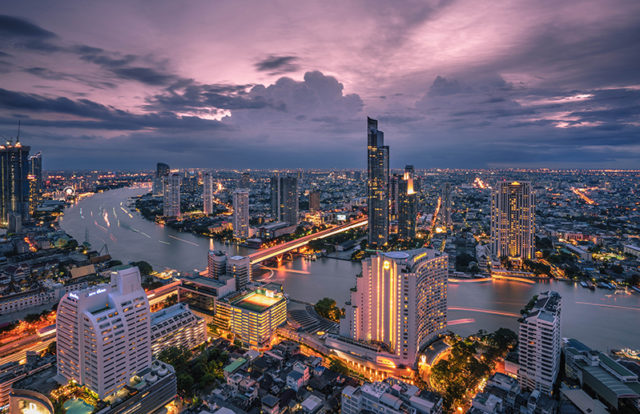 According to the latest Cybersecurity Maturity Index, Thailand is now ranked among the top 20 nations focusing on cybersecurity. With the growth of its cyber economy and continuing expansion of devices linked to the Internet of Things (IoT), Thailand continues to take steps to manage information security. The survey was conducted by RSA, a U.S. provider of security software solutions.
Leonard Kleinman, the chief cyber security adviser for RSA, said Thailand is in a good position to deal with the increased risk that its cyber growth will create. Kleinman praised Thailand's leaders for putting cybersecurity "on their national agenda." He added that creating such a culture of prioritizing cyber issues will help Thailand attract and retain professionals in the cybersecurity field, which is facing a significant global shortage of workers.
According to Kleinman, a two-level strategy is important, with both exceptional professionals working the trenches in "a methodical manner" and a cadre at the leadership level who manage "the overall security strategy."
RSA partners with educational institutions and governments to create strategies for increasing network and information security. In nearby Singapore, RSA is in partnership with Temasek Polytechnic and Republic Polytechnic to create training programs that lead to a Diploma of Cybersecurity and Digital Forensics. The goal is for students to enter the field as Level 1 and 2 Analysts or Cyber Security Operations Centre Managers.
Kleinman is a strong advocate of cybersecurity awareness being an aspect of core education curriculum, since it's an issue that will not be going away and is simply a permanent aspect of the Internet. He believes cybersecurity should be embedded in high school computer courses and perhaps be a required topic at the college level.
He points out that many universities around the world are now offering cybersecurity courses and that this is a sign of the vibrant growth in the field.