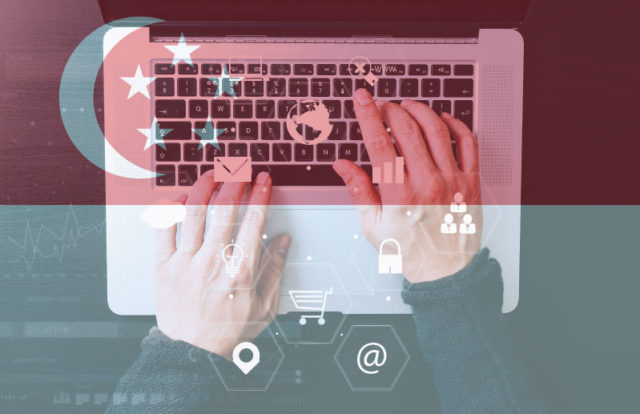 Cybersecurity is continuously evolving and cyberattacks are becoming more frequent, complex, and sophisticated, with hackers leveraging innovative attack approaches. Every minute is critical for CISOs and other security leaders during a cybersecurity incident. Unfortunately, most organizations are losing valuable time while communicating with the security team to make the right decision in the middle of a security incident due to remote working conditions. Due to the new normal or work from home, many organizations have been struggling to process and monitor critical data, making them vulnerable to unauthorized intrusions.
According to Singapore Security Insights 2021, a research report from VMware, over 82% of Singaporean cybersecurity professionals said remote working increased cyberattacks. Nearly 68% of successful breaches are serious enough to require reporting to regulators. And 52% of respondents know that their current IT security is not working efficiently.
The research revealed that security teams are facing new challenges while securing the digital infrastructure remotely. The new working model has created blind spots and a lack of visibility, highlighting the vulnerabilities in legacy security solutions and security strategies.
Key Findings
Singapore witnessed the highest average of breaches per year (3.3), compared to Australia (2.3) and Japan (2.5).
Most respondents from health care (87%) and manufacturing and engineering (87.5%) noted an increase in attacks connected to home working.
Around 86% of respondents from financial services reported an increase in attack sophistication.
83% of respondents who suffered an attack say there was a negative impact on the company's reputation.
Process weakness (22%) and out-of-date security (20%) were the top causes of breaches for
Nearly 63% of Singaporean businesses feel the need to view security differently than they did in the past due to an expanded attack surface.
53% agreed their board/senior leadership team feels increasingly worried when they bring new apps/ services to market because of the growing threat and damage data breaches/attacks have.
48% of respondents agree security concerns are holding them back from embracing AI/machine learning (ML)-based apps to improve customer services and digital experiences.
60% of the Singaporean CISOs surveyed fear their organization will experience a material breach in the coming year.
Plan of Actions
99% of respondents are following or planning for a cloud-first security strategy.
51% have updated their security technology to mitigate cybersecurity risks.
50% are building more security into their infrastructure and apps and reducing the number of point solutions.
45% have updated their security policy and approach to mitigate risk.
"The Singaporean attack environment is diverse, with few respondents experiencing the same mix of attack types and no single attack type dominating. This underlines the challenges Singaporean CISOs face; they need to build strategic and tactical responses to an incredibly varied mix of attack vectors and techniques," the report stated.
The research findings are based on the responses of 250 CIOs, CTOs, and CISOs globally.