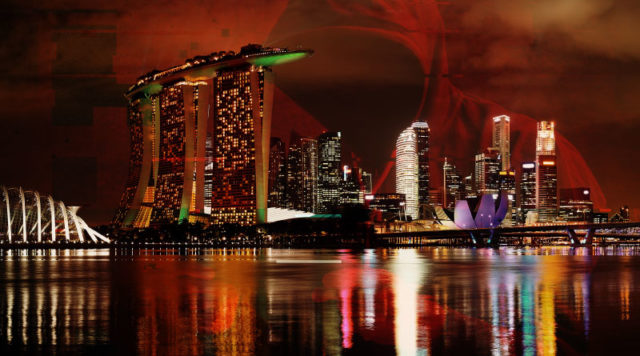 The government of Singapore has earmarked as much as $528 million of its tech budget, representing 22 percent of the total, to cyber security programs. With its aggressive economic development plans in the digital economy sector, Singapore recognizes the need to protect citizens and businesses from the ever-rising tide of cyber attacks and crimes. Improved response times are especially vital.
The budget is a continuation of Prime Minister Lee Hsien Loong cyber security plans that he announced at the Singapore International Cyber Week on October 10, 2016. The four keys to the plan were to strengthen information infrastructure, mobilize efforts to counter cyber threats, develop a cyber security ecosystem that included a skilled workforce and strong research collaborations, and forging international partnerships.
The main recipient of these spending priorities will be the government's new Security Operation Centre (SOC), which will feature a cutting-edge analytics operation and an artificial intelligence program. With the increasing likelihood that cyber attacks will depend on automated malware, the need for security operations to deploy automated responses is rising.
The new SOC will replace he Cyber-Watch Centre that opened in 2007. It was tasked with monitoring public IT physical infrastructure and the security services company e-Cop held the contract, which will expire in 2019. Following a number of attacks in 2014, including a high-profile one on the prime minister's webpage, the Cyber-Watch Centre's duties were expanded to monitor cyber security, but the new SOC will be better designed to carry on this task.
The new fiscal budget, which runs until March 31 of 2018, will include $2.4 billion in spending, with the focus on cyber crime analytics, cyber security, and smart applications to provide a defense network. The new spending is designed to integrate with the infrastructure projects that were part of last year's Singapore's Smart Nation program, which focused on network expansion and cabling.