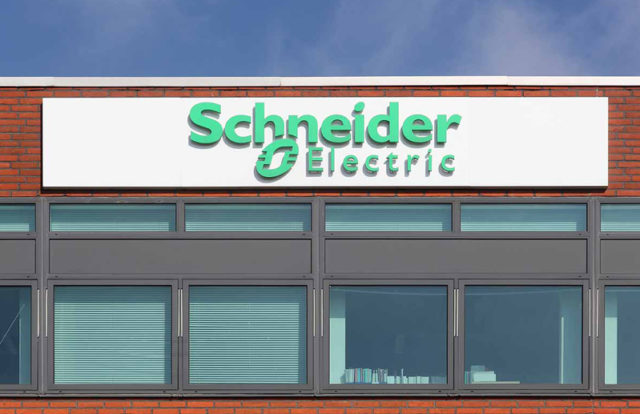 A new strategic partnership to protect energy systems from cyber attacks has been formed. Schneider Electric, which specializes in the management of energy systems, and Claroty, which focuses on network protection systems, have signed a partnership agreement to facilitate better safety and cybersecurity for the industrial energy sector.
The deal will bring Claroty's Operational Technology (OT) network security software directly to Schneider's already existing customer base through a collaborative automation partner program (CAPP).
The OT platform monitors and protects industrial control systems for potential cyber attacks. It provides secure remote access so that system operations can be scrutinized at all times, while also restricting access to unauthorized access to the system and providing a record of all access to the industrial network. Claroty's OT system thereby provides constant automated analysis of network activity, alerting managers to any system anomalies that could be a sign of an active cyber crime attack.
The partnership with Claroty upgrades and expands Schneider Electric's IoT-enabled EcoStruxure cybersecurity program. The EcoStruxure platform is designed to provide layers of cybersecurity within a complex industrial system, providing redundant security protocols throughout the wide-ranging segments of an integrated industrial infrastructure.
According to David Doggett, senior director of cybersecurity at Schneider Electric, the partnership is a recognition of the high cyber security risk facing managers of energy systems and will give them enhanced "real-time network monitoring and anomaly-detection."
The joint CAPP has already been heavily tested to ensure its operability in the field, with an emphasis on passive network intrusion detection. The goal is to catch and counter cyber attacks that have gone undetected by existing protocols, known as "boundary protections." This includes attacks from unusual attack vectors and internally launched attacks.
The Clarity platform is capable of monitoring industrial networks at the deepest levels. Other IT cyber security systems depend on active queries or involve network footprints that can disrupt system operations. The passive-monitoring strategy of the Claroty system minimizes the risk of network disruptions.
The Chief Executive Officer of Claroty, Amir Zilberstein, states that his company recognizes the complex challenge of protecting energy systems and that this is best delivered when network security firms work hand-in-hand with leading equipment manufacturers.