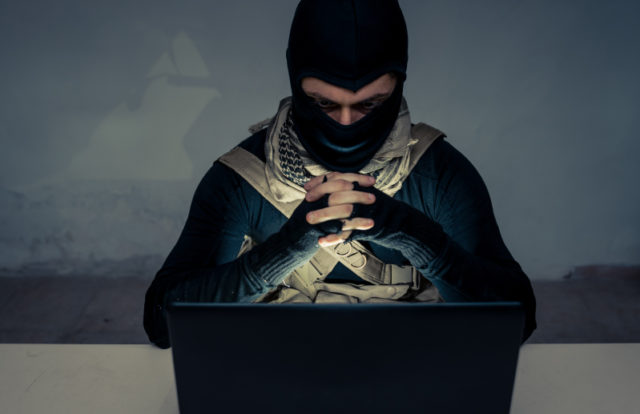 CISO MAG Desk: Days after a New Jersey school district's website was hacked displaying messages in support of the Islamic State (IS), Canada's Regina, Prince Albert Police Service's site temporarily displayed a pro-IS message after the site was apparently hacked by pro-IS supporters. The hacker group also claimed for several other online attacks.
The cops immediately removed the message and restored the site. Apparently, the scenario is very frequent for the police site, and occurs "probably at least once a month," stated a police spokesperson, Les Parker, who works on the website.
"Of course, they're not successful, but it's something that's attempted and it's usually done from out of the country, so a lot of times I don't think we're targeted specifically for who we are, but it's just the nature of hosting a website," he said. "There's random attacks that happen."
Chief Evan Bray added that "a general concern for us at all times, not just with our website but all of our databases. We have a lot of sensitive and important information that we maintain, so a lot of work goes into the security of databases and of our website," he said. "We know we have had attacks before, however because of the different types of stop-checks that we have to ensure that that doesn't happen, we've been able to prevent any sort of a problem with our website. But it's something in this day and age that you're not surprised to hear."
Earlier this year, several United States government websites were hacked by hacker group Team System DZ which allegedly has ties to the terrorist organization, Islamic State. The page displayed anti-Trump slogans and threats. The hacked websites included Ohio Department of Rehabilitation and Corrections, Casino Control, Ohio First Lady, Office of Workforce Transformation, Office of Health Transformation, Inspector General, Ohio governor, and Medicaid.
Every visitor to the website was greeted with an Arabic symbol with a pitch black page with an Islamic prayer played in the background. Also, a line appeared on every page, that said, "Hacked by Team System DZ." The text on the landing page read: "You will be held accountable Trump, you and all your people for every drop of blood flowing in Muslim countries", and "I Love Islamic State."