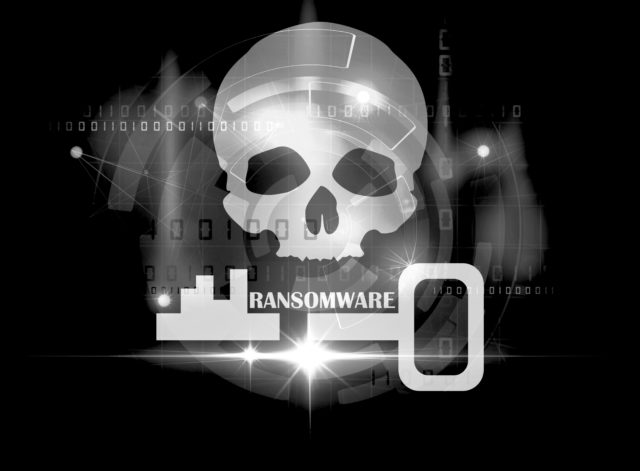 A new report from specialist insurance firm Beazley reported a 25% increase in ransomware attacks in the Q1 of 2020, compared to Q4 of 2019. The "Beazley Breach Insight Report" stated that nearly all businesses reported security incidents during Q1 of 2020. The manufacturing sector reported the highest number of incidents, with a 156% increase in incidents quarter-on-quarter.  Apart from the manufacturing sector,  the most affected sectors continue to be financial services and healthcare, which together accounted to almost 50% of all ransomware attacks reported in Q1 of 2020.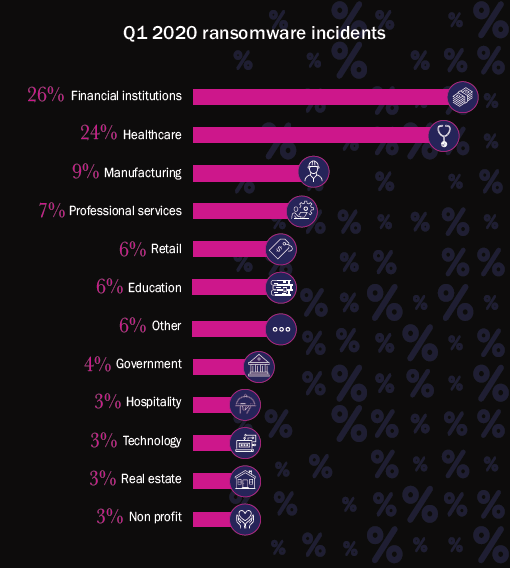 According to the report, ransomware attacks against vendors and managed service providers (MSPs) continued to be a major security concern in Q1 2020. The attacks against MSPs also affected banks, credit unions, and health care providers.
The COVID-19 Impact
While threat actors focused on COVID-19 related ransomware attacks, business email compromise (BEC)  eased in Q1 2020.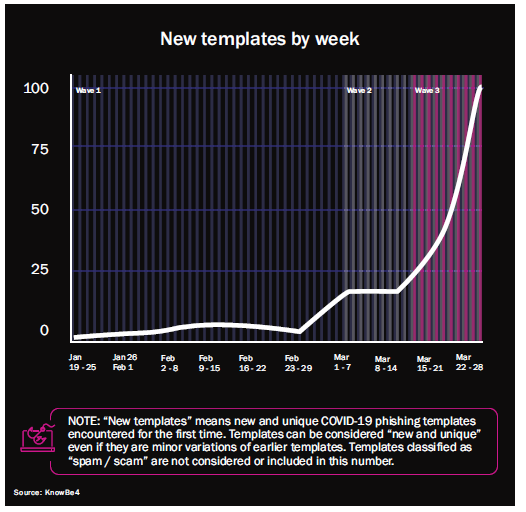 "While the financial services, health care and retail sectors reported fewer BEC incidents than in Q4, this may prove to be a temporary reprieve tied to behavioral changes amid the response to COVID-19. Employees first adjusting to working from home may have been less responsive to emails generally, and organizations may have been more focused on quickly ramping up remote working capacity than on identifying and reporting BEC incidents," the report said.
Katherine Keefe, Head of BBR Services, said: "Cybercriminals are preying on people's heightened anxiety during this pandemic, tricking them into clicking and sharing links that steal information. Also, those working from home may have weaker IT security than corporate networks typically provide. Organizations must ensure their security systems and protocols are up to date and ensure that colleagues working from home are extra vigilant."
The research findings are based on the number of security incidents reported to Beazley's in-house breach response team Beazley Breach Response (BBR) Services.