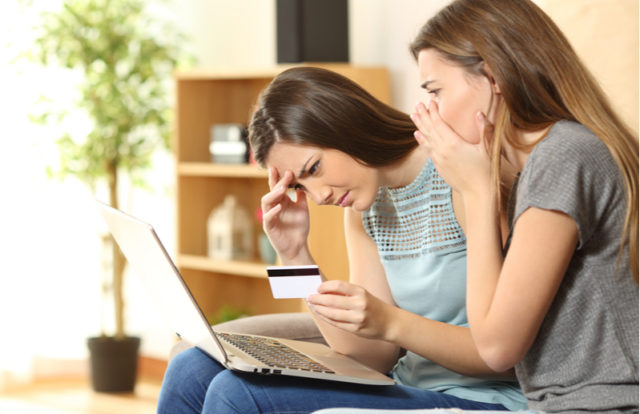 Action Fraud, the U.K.'s National Fraud and Cybercrime Reporting Center,  reported that consumers have lost more than £17 million (US$21 million) to online frauds during the COVID-19 lockdown. It received multiple reports of online shopping frauds since March 2020, affecting over 16,352 online shoppers. It was found that young shoppers aged between 18 to 26 are the most affected (24%).
According to Action Fraud, most of the fraudulent sellers were found on eBay (18%), Gumtree (10%), Facebook (18%), and Depop (6%). Shoppers complained that purchased items including electronics (10%), mobile phones (19%), vehicles (22%), and footwear (4%), were never delivered. Attackers used phishing scams on online shoppers residing London, Leeds, Birmingham, Bristol, Manchester, Sheffield, Liverpool, and Nottingham.
Pauline Smith, the Head of Action Fraud, said, "The global outbreak of coronavirus has seen all our lives turn upside down. With the lockdown being introduced, so many more people are now online shopping, including those who have never done so before. It is therefore unsurprising that there has therefore been an increase in fraud being committed. However, we are still seeing young people in their 20's falling victim the most. This has been the case for the last 18 months which implies this is not just a trend brought about because of coronavirus. We would make a plea to this group to take extra care when shopping online."
Action fraud recommended certain security measures to protect against online shopping frauds, these include:
If you are purchasing from a company or seller you do not know and trust, carry out some research first and ask a friend or family member for advice before completing the purchase.
Use a strong, separate password for your email account. Criminals can use your email to access other online accounts, such as those you use for online shopping.
Some of the emails or texts you receive about amazing offers may contain links to fake websites. Not all links are bad, but, if you are unsure, do not use the link and type the website directly into your browser instead.
If you decide to go ahead with the purchase, use a credit card if you have one. Other payment providers may not provide the same protection.
"It's important to shop on sites you know and trust. If you're using a site you've not used before, do your research and check reviews before making a purchase. Always be wary of emails, texts and social media posts that offer products for considerably less than their normal price – this is a common tactic used by criminals. Where possible, use a credit card to make online purchases as this will offer you more protection if anything goes wrong," Smith added.