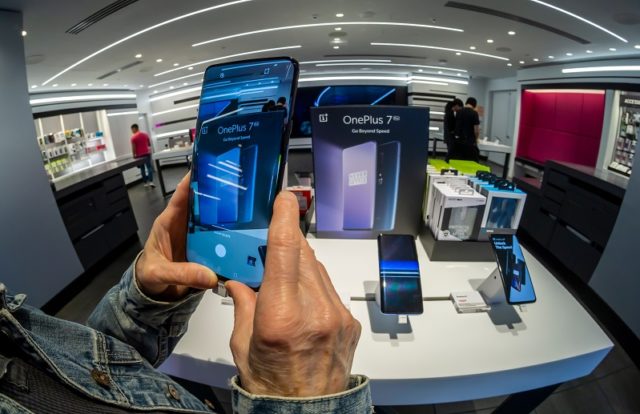 One Plus has often been touted as the flagship killer and the subsidiary of Oppo has always lived up to its name for several reasons including build, cameras, display, speed with value for money topping it up.  With that in mind the latest outing from the smartphone maker, One Plus 7 Pro, the flagship of flagship killers came loaded with everything you could have ever asked for, but also came with a lofty price the purist fans were not so used to. Nevertheless, the 12 GB version indeed continues to be one of the best One Plus phones to ever roll out. But then, soon after the launch, came the biggest security hindrance.
The One Plus 7 Pro like several other phones is almost bezel-less, has one of the best in class pop out selfie cameras and also has an on-screen or under the screen, whichever you prefer calling it, fingerprint unlock. It seems like device security wasn't always the forte for the brand. The new One Plus 7 Pro is no exception as well.  Days after the phone was launched, someone has managed to hack the fingerprint scanner. And all the One Plus 7 Pro need was a gum fingerprint. The host of the Max Tech video used a hot-glue gun, tinfoil, some white school glue, and made a gum fingerprint to unlock the phone and voila the phone was unlocked. The method is one of the oldest fingerprint hacking technique.
In the same video, he explains how Samsung Galaxy S10+ did not let the fingerprint bypass using the same technique, but both the One Plus 6T and 7 Pro were pretty easily hacked. And with a pop-up camera for One Plus 7 Pro to detect faces, it is all the more evident that people will be using fingerprint more than facial recognition. And this is something One Plus should have kept in mind.
In 2017, when Samsung had just launched an iris scanner for the S8, it was also a big let down after researchers staged a rather simple technique to hack the phones. All the researchers at Chaos Computer Club needed was a picture of the eye and a pair of contact lenses. The researchers first registered a volunteer's eyes using the iris scanner. They then took a photograph of the volunteer's eyes with infra-red night vision settings on a digital camera. In the next step, they printed the photograph of the eyes and placed a contact lens over it. And lo, the biometrics-enabled smart security feature was hacked. As the trick bypassed the security test. Like the One Plus 7 Pro, the research team also posted a video of the hack using the false eye, which was now trending at that time.