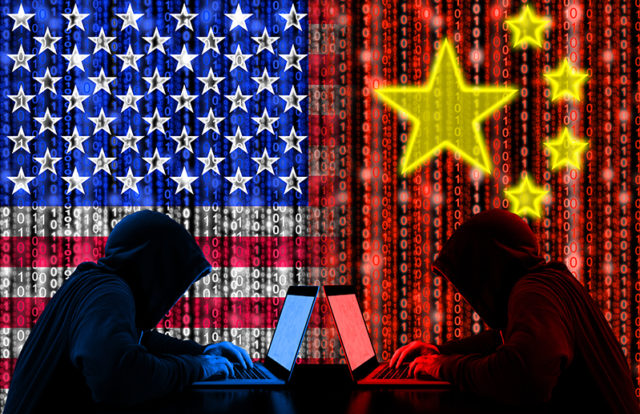 In an attempt to prevent any damage to global trade services, the U.S. has asked China not to implement its stringent cybersecurity law. China passed its new cybersecurity law in November 2016, but it came into effect in June 2017. The law prohibits service providers from recording and selling the personal information of Internet users.
In a two-page document submitted for debate at the World Trade Organisation (WTO) Services Council, the U.S. claimed that China's new cybersecurity norms can have a huge impact on cross border services supplied through a commercial presence abroad.
"China's measures would disrupt, deter, and in many cases, prohibit cross-border transfers of information that are routine in the ordinary course of business," the U.S. document published by the WTO said.
The U.S. document further raised the concerns saying, "The United States has been communicating these concerns directly to high level officials and relevant authorities in China," while adding it wanted to raise awareness among WTO members about the potential impact on trade. "We request that China refrain from issuing or implementing final measures until such concerns are addressed", it said.
"The impact of the measures would fall disproportionately on foreign service suppliers operating in China, as these suppliers must routinely transfer data back to headquarters and other affiliates," the U.S. document said. "Companies located outside of China supplying services on a cross-border basis would be severely affected, as they must depend on access to data from their customers in China."
While addressing the WTO conference panel on September 26, Zhang Xiangchen, China's Envoy to the WTO, said, "trade protectionism was an underestimated problem that was causing a crisis at the WTO".
Rejecting United States' allegation that China was guilty of protectionism, Xiangchen told Reuters, "There's no definition of protectionism and each member has his own legitimate right to adopt a trade policy legally in the WTO system. But we have to be cautious to say which one is (legal within the (WTO) … and which is illegal."
China, which has been a member of WTO since December 11, 2001, is seeking to require companies to store all data within China and pass security reviews, fitting China's ethos of "cyber sovereignty".
In China, search engine and social media including Google and Facebook are banned, as the country maintains a strict censorship regime.