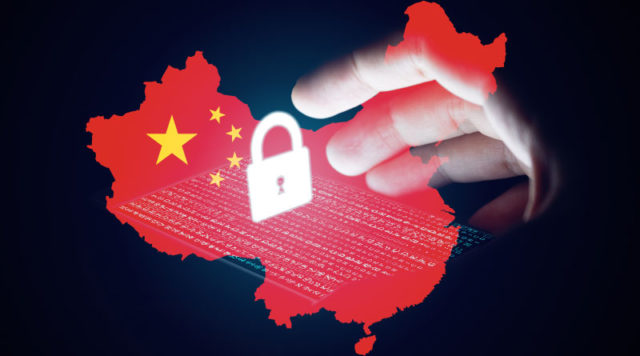 China — in an attempt to counteract cyber warfare and data breaches — implemented a contentious new law that allegedly imposes strict requirements on data storage and scrutiny.
Approved in November of 2016 by China's National People's Congress, it prohibits service providers from recording and selling the personal information of Internet users. In the case of these prohibitions being violated, it also gives users greater information security rights, including requirements that their data be wiped clean.
A statement from the official Xinhua news agency states: "Those who violate the provisions and infringe on personal information will face hefty fines." This is China's first attempt to implement sweeping protections and regulations for the data of Internet end users. Previously, a wide range of uncoordinated laws and regulations has governed the Internet in China.
International corporations and trade organization had opposed the new Chinese regulations, at a minimum pushing for a delay in implementation, arguing that the new rules would hamper business activities on the Internet in China. There is widespread concern that the law is vaguely worded and gives wide latitude to Chinese authorities to gain access to data.
The claim is that the new laws might prevent foreign tech companies from being competitive in sectors that China has declared "critical." There is specific concern about the fact that data possibly harmful to individuals if hacked is now required to be stored on China-based servers, which are subject to a security review by members the Chinese governmental agencies. There is fear that the intellectual property of international corporations may be put at risk.
The new requirements are especially onerous for smaller companies, since moving data to Chinese domestic servers and getting permission from Chinese authorities before moving large blocks of data abroad will be costly and hard to absorb in limited budgets. It also means some companies that don't yet store information in China will have to reorient their data storage systems and incur the cost of setting up cloud-sharing services in China.