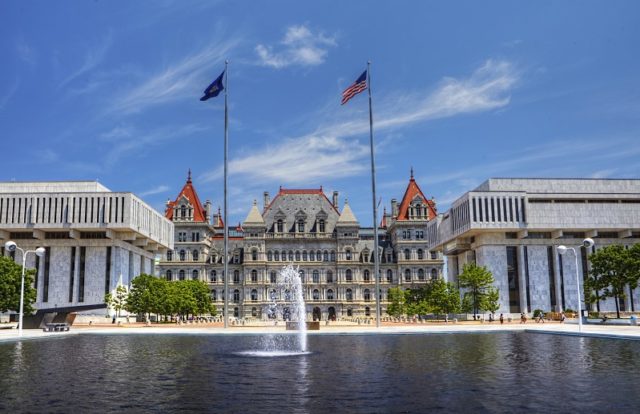 Two senators of New York state recently came up with two bills to ban government agencies and local municipalities from using public money for paying ransomware to cybercriminals.
The first bill, proposed by Republican NY Senator Phil Boyle, and the second bill, proposed by Democrat NY Senator David Carlucci, are currently under discussion in committee. Apart from ransomware payments, the proposed bills also recommended creation of a state fund to aid government entities improve their cybersecurity capabilities.
"The cybersecurity enhancement fund that will make available grants and financial assistance to villages, towns, and cities with a population of one million or less for the purpose of upgrading the cybersecurity of their local government," the bill stated.
Several industry experts opined that this is the first time the state authorities have proposed a law that bans paying the ransom.
Earlier this year, the New York State Legislature passed a bill "Stop Hacks and Improve Electronic Data Security Act (SHIELD)" to strengthen its data breach policies.
The bill provides more transparency to consumers while also impose stringent penalties on companies without proper cybersecurity measures.
According to the Attorney General Letitia James, the SHIELD Act updated the state's breach notification laws, extended notification requirements for companies, and increases the rights of consumers in the event of a breach. The bill also imposed tough obligations on businesses that handle sensitive data of customers.
"It is critical that our laws keep pace with the rapidly changing world of technology," said State Senator Kevin Thomas. "I'm proud to announce the passage of the SHIELD Act today, as it will allow for increased accountability and diligence in regard to consumer privacy. Now more than ever, it is important that businesses protect the private information of the consumers they serve."