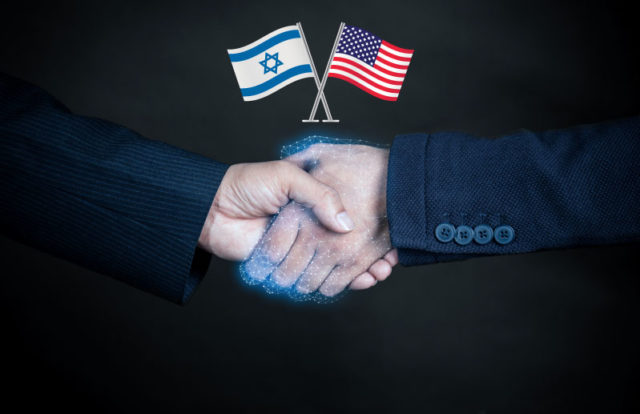 A new cooperative agreement relating to cyber security issues between the United States and Israel was announced by U.S. Homeland Security Adviser Tom Bossert at Tel Aviv University's Cyber Week. The focus of the partnership is on "stopping adversaries in networks and identifying ways to hold bad actors responsible."
He went on to say it would concentrate on protecting critical infrastructure and developing forward-thinking research assets.
The prime minister of Israel, Benjamin Netanyahu, also spoke at the event, noting that one of his goals had been to "establish Israel as one of the five leading cyber powers in the world" and that he felt that goal had been accomplished. He also noted that cyber safety is a job that is never accomplished, since threats continue to be developed and implemented.
According to Netanyahu, the volume of serious attacks that Israel regularly faces and the technological know-how that Israel has developed in the cyber security sector has made "Israeli companies very, very attractive." Israel is home to several leading companies in the global cyber security field and over 400 startups in the tech security sector are active in Israel.
The "Israeli-US bilateral cyber working group" will begin meeting immediately, according to Bossert. An initial meeting at the U.S. embassy in Tel Aviv has already taken place, with Bossert being joined by White House Cyber Security Coordinator Rob Joyce.
The United States will be represented by officials from the Department of Homeland Security, the Federal Bureau of Investigation (FBI), and the State Department. It is expected that joint cyber teams will shape cyber policy and cooperation between the two allies.
This new effort comes in the aftermath of President Donald Trump's visit to Israel in late May.