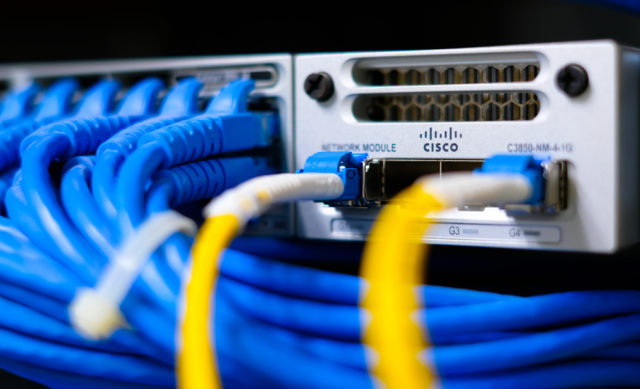 Potential vulnerabilities in Cisco's small business routers could allow a remote attacker to exploit the devices to get sensitive data. Cisco, the networking hardware company, stated that the issue existed in its RV320 and RV325 Dual Gigabit WAN VPN business routers.
According to the official statement, the Cisco Small Business Routers exhibited numerous security issues. Specifically, three major security bugs were discovered in the Cisco RV320 and RV325 Dual Gigabit WAN VPN Routers firmware named as CSCvq34465, CSCvq34469, and CSCvq34472.
The routers affected by these bugs are facing issues like, Static certificates and keys, Hardcoded password hashes, and Multiple vulnerabilities in third-party software (TPS) components. If exploited, the vulnerabilities allow anyone to get access to the base operating system to easily gain root access on the target device, according to the statement.
Cisco stated that its developers unintentionally shipped the certificates with the firmware. "The inclusion of these certificates and keys in shipping software was an oversight by the development team for these routers," Cisco stated.
Since Cisco has now fixed the bugs, the users must quickly update their devices to the latest firmware to prevent possible threats.
Cisco faced a similar issue last year when a flaw in its Smart Install Client routers was misused by a group of cyber miscreants to bring down internet services on a global scale. Over 200,000 router switches across the world were affected by this attack, of which 3,500 were from Iran. According to Iran's IT Minister, Mohammad Javad Azari-Jahromi, Europe, India, and the U.S. were among those countries affected by the attack. The screens of the hacked machines had an image of the U.S. flag with the message: "Don't mess with our elections."
Also, the company recently released patches for critical security vulnerabilities that existed in its Aironet Access Point Software. Security pros at Cisco stated that the vulnerabilities could lead bad actors to remote code execution.
Up on exploit, the vulnerabilities, named CVE-2019-15260, CVE-2019-15261, and CVE-2019-15264, could allow an attacker to gain access to view sensitive information, meddle with wireless network configurations, and cause a denial of service. However, Cisco has released fixes for all the three high-severity flaws targeting its Access Point Software.