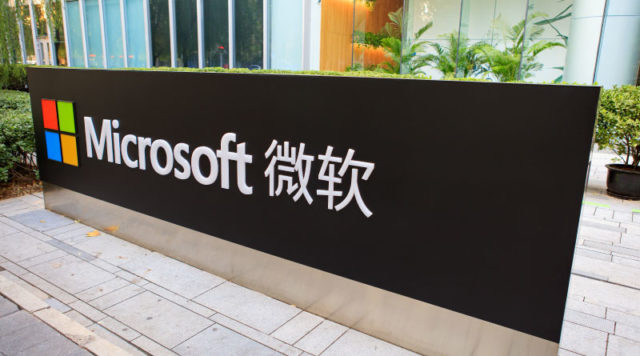 China's obsession with censorship and paranoia while adopting foreign technology is known to the whole world. The new cybersecurity law also mandates a safe and stringent architecture. This is one of the reasons why technology giant Microsoft had to push for a customized version of the Windows for the country that it has just released. The custom version of Windows 10 is ready for Chinese government agencies to use.
China has been making way with a customized Windows XP for quite long already. Also, it is one country which has the maximum number of pirated versions of Microsoft OS suite, aggregating to almost 70 percent of its population.
The new customized Windows 10 suite is based on the existing Windows 10 Enterprise Edition which is loaded with numerous security, deployment, identity, and management features that enterprises.
"The China Government Edition will use these manageability features to remove features that are not needed by Chinese government employees like OneDrive, to manage all telemetry and updates, and to enable the government to use its own encryption algorithms within its computer systems," stated Terry Myerson, Executive Vice President, Windows and Devices Group, in a blog post.
"Windows 10 is the most secure version of Windows ever, and we are humbled that governments around the world like the U.S. Department of Defense, the Australian Health Department, and the Italian Ministry of Defense are choosing Windows 10 for their security, and now the Chinese government has a version of Windows created specifically for it," he added.
Chinese firm Lenovo will be one of the first OEM partners for Microsoft to preinstall the custom Windows 10 version on new devices.