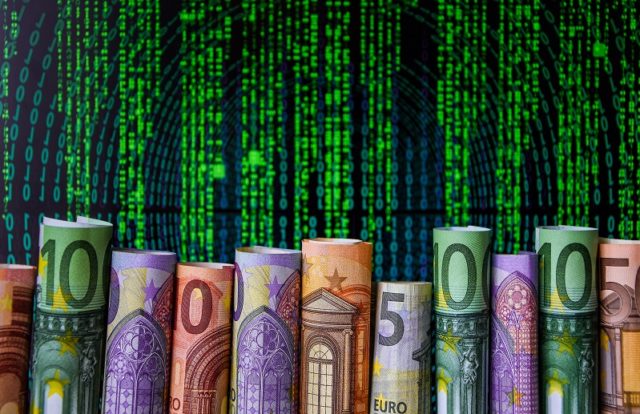 Since the onset of the COVID-19 outbreak, cybercriminals have been using sophisticated hacking techniques to benefit from the crisis. Several new cybersecurity scams and malicious activities have been originating from the darknet forums. According to a recent investigation from Privacy Affairs, stolen users' personal information like credit card details, online banking credentials, and social media logins are put up for sale on several darknet forums at really low prices.
The investigation report "Dark Web Price Index 2020" stated that forged documents including passports, driving licenses, and auto-insurance cards are also available in these dark web forums. The researchers at Privacy Affairs scanned various dark web marketplaces, forums, and websites, to know the price index for a range of products and services related to users' sensitive data, counterfeit documents, and social media accounts.
According to researchers, online banking credentials cost an average of $35 on the dark web and credit card details including associated data range between $12 and $20. Forged or counterfeit documents can be obtained for $1,500. PayPal accounts information is the most commonly listed data and is available at low costs. In addition, counterfeit banknotes are regularly available in 20 or 50 denominations. "We came across USD, EUR, GBP, CAD, AUD most often. Some come with a UV pen test guarantee. The quality ones tend to cost around 30% of the banknote value," the researchers said.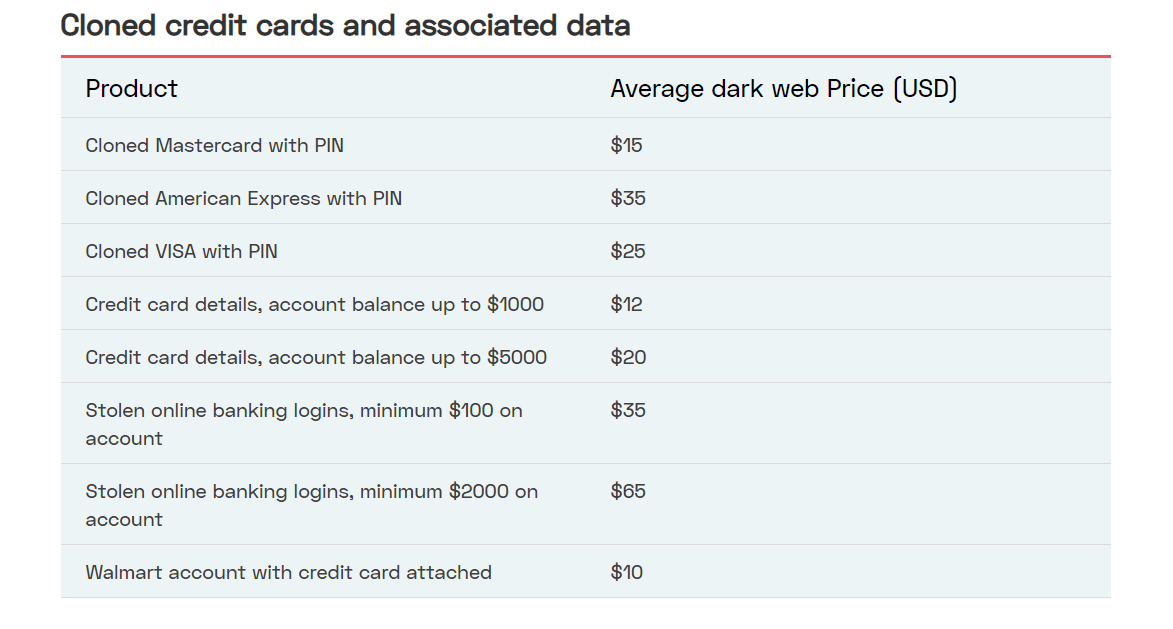 "Whilst there are many marketplaces on the dark web, there are even more forum posts warning of scammers. This makes verified prices difficult to obtain without ordering the items to find out, which of course we did not. Our methodology was to scan dark web marketplaces, forums, and websites, to create an index of the average prices for a range of specific products," the researchers added.
Malware and Malicious Tools for Sale
A similar study from research organization CyberNews.com revealed that the main reason for the constant surge in cybercrimes is because of the availability of malware and malicious tools on darknet marketplaces at low cost. The study found that threat actors can easily buy and own malware and ransomware via underground message boards and dark web market networks at a surprisingly low cost, ranging from free of cost to $50. The researchers also stated that they found various categories of malware programs for sale on the darknet. A list of malware bots, ransomware builders, data stealers, Remote Access Trojans (RATs), banking trojans, and other viruses are kept for sale with a price ranging from free to maximum of $5,000.