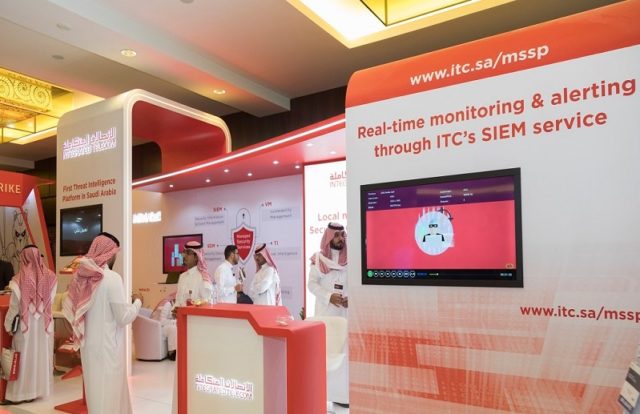 Cyber Saber Hackathon 2019, the popular competition held alongside the 7th #MENAISC2019 conference at Crowne Plaza Riyadh RDC Hotel & Convention, was concluded recently.
ITC, the Exclusive Sponsor for the Hackathon, honored the winning universities and the first place was awarded SAR 25,000 while the Islamic university was awarded SAR15,000 after coming in second place. Imam Abdulrahman Bin Faisal University was awarded SAR10,000 for coming in the third place. King Abdulaziz University won the first place, with a total number of 46 male and 80 female participants.
The Saudi Electronic University came in fourth place with a prize of SAR 10,000, while two teams from Imam Abdulrahman bin Faisal University came in fifth and sixth places respectively, with a prize of SAR 10,000 for each.
Eng. Ghassan Itani, CEO of Integrated telecom (ITC), the exclusive sponsor of the Hackathon, explained ITC's commitment for the IT Security community to enable and uplift the Saudi talent in one of the most vital sectors in the Kingdom. Also, he stressed the company's priority to deliver the aspirations of the Human Capital Development Program part of Vision 2030.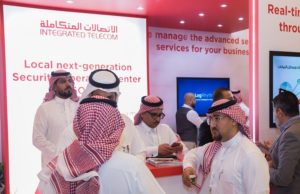 Itani further highlighted "Being a technology company, we believe that the future will be more connected, integrated and smarter, which presents an added IT security challenge for which we must be prepared for". He went on to say, "It is for this reason that we sponsored the #Cyber_Saber hackathon as it represented an exciting opportunity for students to apply what they learned and gain new and hands-on experiences."
Samer Omar, CEO of VirtuPort which organized the Cyber Saber Hackathon, stated that the third edition of the Hackathon has witnessed a strong competition among Saudi students from both public and private universities. He highlighted that the competition will contribute to increasing the competencies in the field of cybersecurity in the Kingdom of Saudi Arabia, in line with the National Transformation Program 2020 and the Saudi Vision 2030.
ITC and VirtuPort will present all the students with vouchers for access to CYBRScore labs and assessment valued at SAR 1,200. It is worth noting that Cyber Saber Hackathon, in its third consecutive edition, is considered to be one of the most important competitions in the region that includes one of the most advanced smart cities which gives the students an unprecedented experience to develop their skills. Moreover, this year's conference, the MENAISC2019 has attracted delegates from around the globe and has brought worldwide experience right at home in Saudi Arabia.