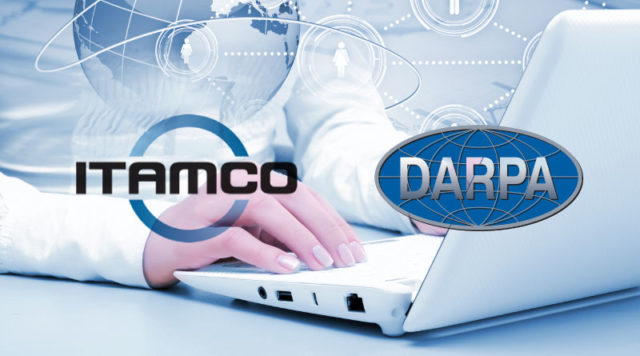 Defense Advanced Research Projects Agency (DARPA) has awarded ITAMCO, the developer of Crypto-Chat, the advanced privacy app, with the Phase 1 grant to make a secure, non-hackable messaging platform for the U.S. military. The Phase 1 will run into 10 months.
With an aim to create an efficient, robust secure platform for communications of the U.S. Department of Defense, ITAMCO will develop a secure architecture for the prevailing Cyrpto-Chat with added blockchain technologies. These will also include communication with offsite troops, sharing intelligence information as well as interaction with the Pentagon.
The blockchain technology facilitates secure online transactions and is also the underlying technology of cryptocurrency Bitcoins. It is a decentralized database that records digital transactions in such a way that no single entity has full control over it.
Adding blockchain technology to the privacy architecture will enable ITAMCO to create a hacker-proof platform. It will also differentiate between the way messages are received and transferred. The decentralization will allow anyone from anywhere to send secure messages or even conduct transactions that can be traced via decentralized ledger.
"We are excited to work with DARPA to develop the latest in military-grade encryption software using blockchain technology, and look forward to offering an enterprise solution for secure messaging to industry," said Joel Neidig, Director of Research and Development, ITAMCO, in a statement.
The grant for Phase 1 was made through the Small Business Innovation Research program. The firm also mulls on collaborating with Center for Research Computing at the University of Notre Dame. In Phase 2, ITAMCO will test and evaluate the prototype of the app. Phase 3 will involve implementation and commercialization of the app.