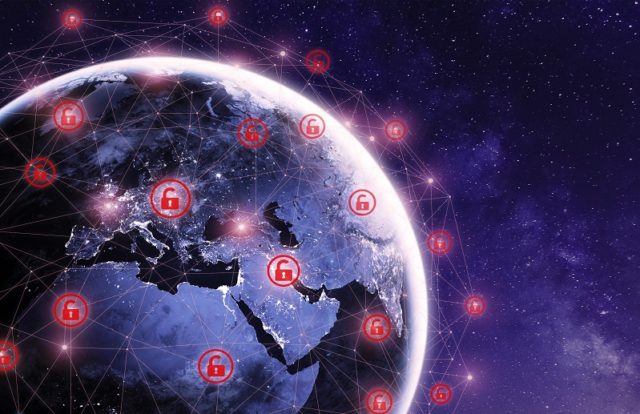 Infoblox, a provider of cloud-managed network services, recently announced that it is hosting a cybersecurity roadshow in five cities across the Middle East and Africa (MEA). The roadshow, which goes by the theme "Take Network Security to the Next Level", will commence on February 24, 2020, in Amman, Jordan, Johannesburg, and finally conclude on March 11, 2020, in Kuwait. Infoblox provides cloud-based network services to enterprises to manage their evolving network security issues. The company will help regional organizations understand how to improve incident response capabilities at the upcoming roadshow.
Ashraf Sheet, Regional Director MEA at Infoblox said, "Today's enterprise is truly borderless. The network perimeter is dissolving with digital transformations like SD-WAN, IoT, and hybrid cloud, complicating traditional security approaches. Remote branches are directly connecting to the internet, losing the protection of the full security stack deployed in the data center."
Sheet also highlighted, "Securing these evolving IT architectures adds to the burden on short-staffed security teams who are already dealing with an overwhelming number of alerts and rigid siloed security tools. What's needed is a foundational approach that is simple yet pervasive, cost-effective yet powerful and boosts the efficiency of security operations through automation."
The Middle East cybersecurity market is expected to grow at a compound annual growth rate (CAGR) of 22.5 percent between 2018 and 2024. It's believed that public and private enterprises in this region are the most targeted verticals by cyberattackers. Hence, it's important for enterprises in the Middle East to be able to identify security gaps in their systems.
Recently, security researchers from Cisco Talos discovered a new version of Remote Access Trojan named "JhoneRAT" targeted a set of enterprises in the Middle East countries. According to researchers, the Trojan was developed using Python and attacked the victim's device via malicious Microsoft Office documents. It's said that JhoneRAT targeted organizations that are based in countries including UAE, Saudi Arabia, Iraq, Libya, Algeria, Egypt, Morocco, Tunisia, Oman, Yemen, Syria, Kuwait, Bahrain, and Lebanon.