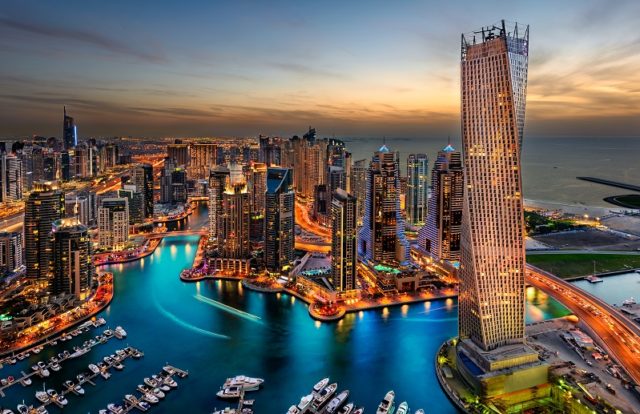 With the Middle East cybersecurity market expected to grow at a compound annual growth rate (CAGR) of 22.5 percent between 2018 and 2024, it is also imperative for cities in the region that are ready to jump on the smart bandwagon to address the needs and security of connected and smart building systems. Ahead of the upcoming Intersec 2020, in the Dubai World Trade Center (DWTC) between January 19 and 21, 2020, technology conglomerate, Honeywell, has released its predictions on emerging trends that will shape cybersecurity for buildings.
Honeywell pointed out that Building Internet of Things (BIoT) will likely see a spur in cyberthreats as they become more connected. The surge of smart buildings will also put data and reputation of companies at potentially greater risk. Among the reasons for the trend were less-guarded entry points for buildings and lack of focus on cybersecurity when managing OT (Operational Technology). Another prediction was around cybersecurity for OT in buildings. The technology giant suggested that with buildings becoming smarter, they tend to produce more connected data, thereby attracting more potential threats.
The third prediction was around the cybersecurity talent and how it will shape the security of smart buildings. Honeywell pointed out that with IT and OT security responsibilities overlapping, the demand of infosec professionals—who will cater to the needs of both the worlds—is simultaneously set to increase. It is suggested that most of these professionals are highly likely to start their career in one function but grow their skillset over time as they gain more overarching security experience.
The last important prediction was around standardization and regulation. It stated that with cybersecurity standards becoming a top priority across industries, there would be a greater focus on the standardization for BIoT. It is also anticipated that at least one framework would emerge as a staple guide for securing a building's OT system.
George Bou Mitri, Vice President and General Manager for Honeywell Building Technologies in the Middle East, Turkey and Africa, commented, "Honeywell's software, hardware and data analytics capabilities are helping to shape the future of the region's smart buildings and cities, and we are proud to be helping businesses create robust cybersecurity strategies to protect Operational Technology (OT) across key industries. 2020 is likely to be a transformative year for building technology as businesses make great strides toward optimizing their OT systems and securing them against increased cyber threats."
Earlier, another report titled "Cyber Security in Smart Commercial Buildings 2017 to 2021," noted, "The cybersecurity market of smart commercial buildings is largely immature and poorly defined." The reasons for poor understanding, as the report suggests, are the perennial confusion in the cybersecurity industry itself. Many important stakeholders still lack the understanding of cyberthreats. "Without a more comprehensive understanding of threats posed, they are struggling to find the right strategies and strategic partners to address the issue," the report suggests.
According to the report, an increase in the number of cyberattacks on buildings may spur innovation and growth in this specific sector, but if the attacks are of a sizeable number, it may even undermine the very adoption of security in connected buildings.
While defense against cyberattacks might be one single element in the cybersecurity market, human causalities from cyberthreats pose a new challenge. "Many organizations simply do not have the experience or training necessary to develop a viable security policy, protect critical assets and network environments, or identify and respond to today's more sophisticated attacks," the report adds.