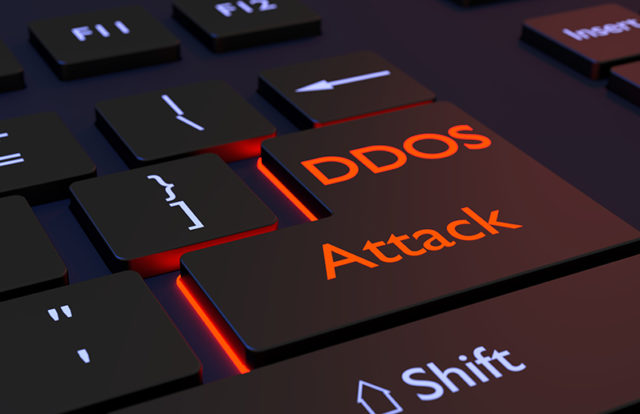 The high net-worth of cryptocurrencies attracts both investors and cybercriminals. As a result, numerous hacks and heists have been reported on cryptocurrency exchanges. EXMO, a popular cryptocurrency exchange in the U.K., recently suffered a Distributed Denial-of-Service (DDoS) attack that affected the platform's servers to go offline.
How did it happen?
EXMO claimed that threat actors targeted the exchange with $75 million in trading volume by overloading the system with numerous unwanted traffic from multiple malicious servers. The incident affected the servers of the exchange, which are now temporarily unavailable. The volume on the exchange platform has fallen 4.9% after the attack.
Important: DDoS attack on EXMO 📢❗️
Please note the EXMO exchange website is now under the DDoS attack. The servers are temporarily unavailable.
We are solving this issue right now. Please stay tuned.

— EXMO (@Exmo_Com) February 15, 2021
The attack comes two months after EXMO reported that unknown attackers stole $10.5 million in Bitcoin, Ether, Bitcoin Cash, Tether, and Zcash cryptocurrencies.
DDoS Attacks Turn Weaponized
In DDoS attacks, cybercriminals make a targeted system or service unavailable to its users by flooding with unwanted incoming traffic from different sources. They leverage various compromised computer systems and connected sources like IoT devices as sources of attack traffic.
Several industry experts stressed that DDoS attacks have evolved into weaponized instruments used to disseminate ransomware, as well as to launch disruptive attacks against their targets.
Recently, the New Zealand stock exchange NZX Ltd. went offline for three days in a row due to a blow of successive cyberattacks. In a security alert, the bourse operator said that initially it had been hit by a DDoS attack on August 25, 2020, from offshore, via its network service provider. The attack impacted the exchange's network connectivity systems, including NZX websites and the markets announcement platform.