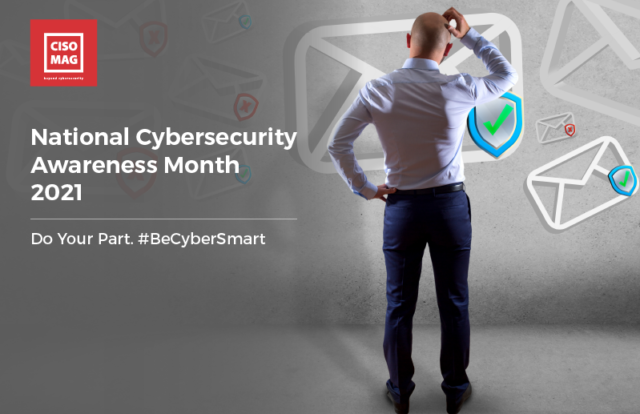 Protecting personal information from adversaries has become a challenge for both individuals and organizations. Cybercriminals are leveraging advanced phishing and social-engineering techniques to trick users and break into corporate networks.
Despite necessary protective measures and awareness campaigns, threat actors continue to outsmart the security perimeters. With threat actors constantly updating their phishing skills, users must be vigilant and cyber aware to defend against ever-growing phishing baits.
Also Read: Five Phishing Baits You Need to Know
Acknowledging the second week of the Cybersecurity Awareness Month, we present you with five security tips to Phight the Phish.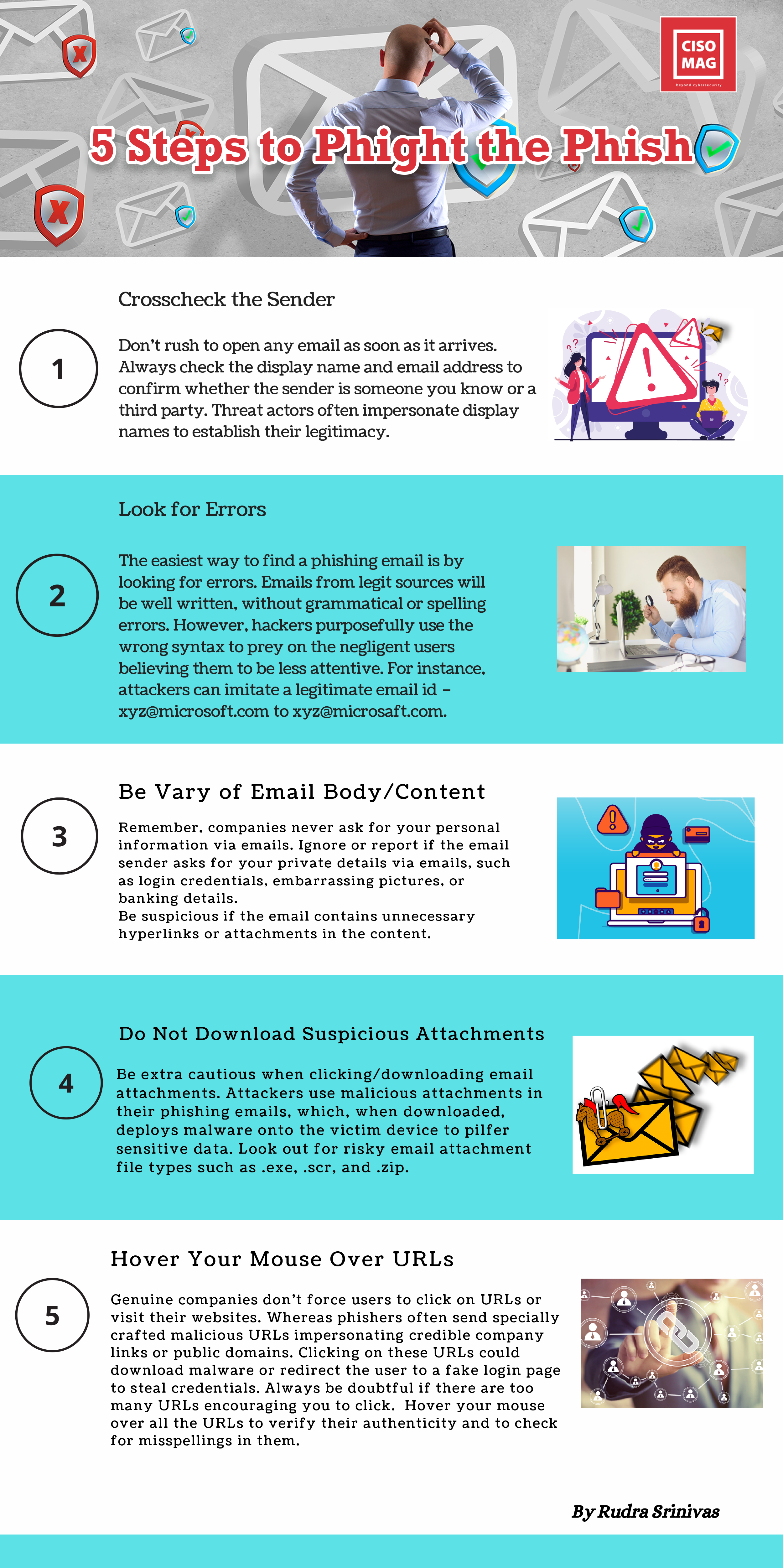 Most phishing emails voice a sense of urgency, hence make the most of the firewall and antivirus solution on your device because it's better to be careful than sorry.
About the Author:

Rudra Srinivas is a Senior Feature Writer and part of the editorial team at CISO MAG. He writes news and feature stories on cybersecurity trends.       

More from Rudra.