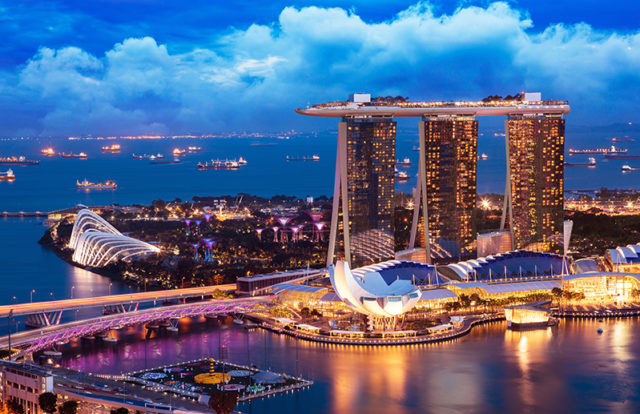 The Financial Services Information Sharing and Analysis Center (FS-ISAC) recently inked a partnership with Cyber Security Agency of Singapore (CSA) to jointly develop cybersecurity measures to combat cybercrimes. The three-year extensive deal allows enhanced communications between the two companies on cyberthreats intelligence sharing.
"Asia-Pacific is increasingly a top target for cybercriminals and the region is seeing a growing need to bolster cyber intelligence cooperation to enable cyber-readiness," the officials said in a statement on Wednesday.
FS-ISAC is a non-profit organization responsible for cyber and physical threat intelligence analysis and sharing for the financial and banking institutions. The partnership will help FS-ISAC get greater visibility of cyberthreats and challenges that Singapore face.
Speaking on the new initiative, FS-ISAC President and CEO Bill Nelson said, "Cybersecurity is a global concern. One of the best ways to defend the financial services sector against cyberattacks is through information sharing and readiness exercises,"
"Cybercriminals are collaborating to break down defenses, which is why it's now more important than ever for us to work together on the global, regional, and country levels both in terms of information sharing and conducting joint exercises to stay ahead of cybercrime," Nelson added.
On February 6, 2018, the Singapore Parliament passed the Cybersecurity Bill under which the owners of key bodies like national security, defense, foreign relations, economy, public health, public safety or public order, called as critical information infrastructure (CII), will have to comply to the standards and regulations mandated by the bill. The bill also mandates CIIs to conduct cybersecurity audits and risk assessments, and routinely participate in cybersecurity exercises.