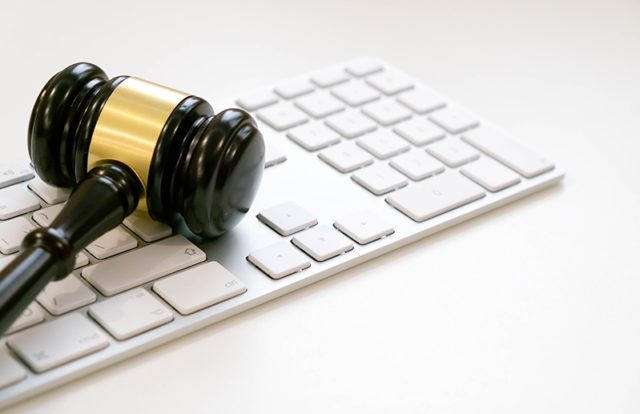 France's data privacy watchdog, the Commission Nationale de l'informatique et des libertés (CNIL), fined Google €150 million ($170 million) and Facebook (now Meta Platforms) €60 million ($68 million) for violating E.U. data privacy laws. The regulator stated the companies failed to provide an easy option for users to reject cookie tracking technology.
In an official release, CNIL stated that facebook.com, google.fr, and youtube.com provided a button allowing users to accept cookies without giving them an option to refuse them. The regulator stated the companies violated Article 82 of the French Data Protection Act. "They do not provide an equivalent solution (button or other) enabling the Internet user to easily refuse the deposit of these cookies. Several clicks are required to refuse all cookies, against a single one to accept them," CNIL said.
What are Cookies? 
Cookies, also known as HTTP cookies, are small pieces of information created when browsing a website. The cookies help technology firms to track and store users' online activities across the internet. Several internet firms leverage cookies' data to understand users' online behavior and implement appropriate marketing strategies.
Also Read: Russian Court Slams Google And Meta with Hefty Fines
Google and Facebook Violated Data laws
In addition to penalties, CNIL ordered Google and Facebook to provide users in France with a feature to refuse cookies within three months. The companies are ordered to pay a penalty of 100,000 euros per day if they fail to do so.
"These two decisions are part of the global compliance strategy initiated by the CNIL over the past two years with French and foreign actors publishing websites with many visits and having practices contrary to the legislation on cookies. Since March 31, 2021, when the deadline set for websites and mobile applications to comply with the new rules on cookies expired, the CNIL has adopted nearly 100 corrective measures (orders and sanctions) related to non-compliance with the legislation on cookies," CNIL added.
Hefty Fines From Russia 
It seems that Google and Meta started the New Year on a bitter note after receiving hefty penalities from the Russian government. A Russian court reportedly penalized Google, 7.2 billion rubles (around $98.4 Mn), and Meta, 2 billion rubles ($27.2 Mn) for not removing banned content from its platforms. The Tagansky District Court judged that Google repetitively neglected to delete content banned by local law. Read More Here…