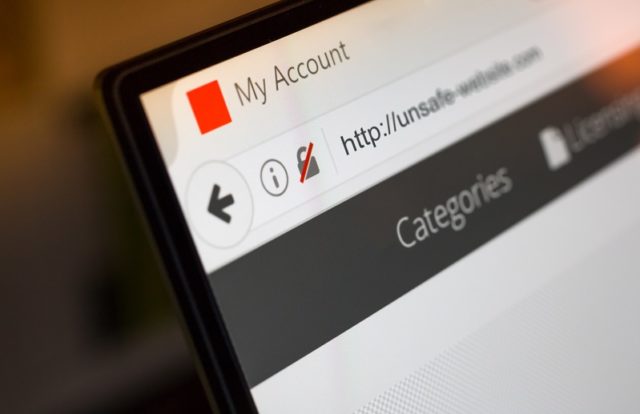 Along several tried and tested attack surfaces that have been gaining traction, cyber-criminals are going strong with newer forms of attack that may seem alarming.  A report by cybersecurity firm Webroot points out that nearly 40 percent of malicious URLs were found on good domains. According to the study, legitimate websites have been frequently compromised to host malicious content.
The report also pointed out that home user devices are more than twice as likely to get infected as business devices with nearly sixty-eight percent infections in consumer devices than 32 percent in a business endpoint. According to it, phishing attacks increased 36 percent, with the number of phishing sites growing 220 percent over the course of 2018.
The report suggested, while ransomware was less of a problem in 2018, it became more targeted. "We expect major commodity ransomware to decline further in 2019; however, new ransomware families will emerge as malware authors turn to more targeted attacks, and companies will still fall victim to ransomware. Many ransomware attacks in 2018 used the Remote Desktop Protocol (RDP) as an attack vector, leveraging tools such as Shodan to scan for systems with inadequate RDP settings. These unsecured RDP connections may be used to gain access to a given system and browse all its data as well as shared drives, providing criminals enough intel to decide whether to deploy ransomware or some other type of malware," read a release.
Other key findings including the method in which malware tried to install itself. According to the report, nearly a third  of malware tried to install itself in %appdata% folders which was at 29 percent, among others were %temp% at 24.5 percent, and %cache% at 17.5 percent. These locations were the most common hiding paths used by malware.
The report also pointed out that devices that use Windows 10 are at least twice as secure as those running Windows 7 and that despite the decrease in cryptocurrency prices, cryptomining and cryptojacking are on the rise.
"We wax poetic about innovation in the cybersecurity field, but you only have to take one look at the stats in this year's report to know that the true innovators are the cybercriminals. They continue to find new ways to combine attack methods or compromise new and existing vectors for maximum results. My call to businesses today is to be aware, assess your risk, create a layered approach that protects multiple threat vectors and, above all, train your users to be an asset—not a weak link—in your cybersecurity program," Hal Lonas, CTO, Webroot.