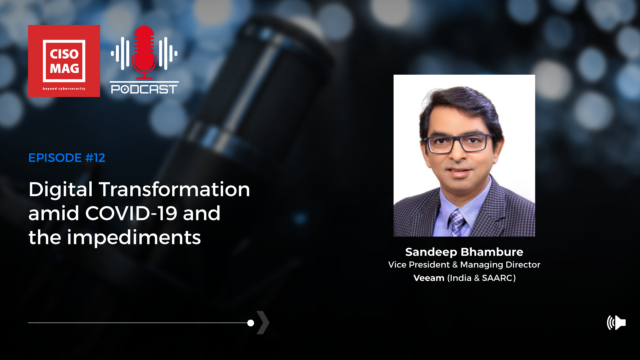 The ongoing pandemic and uncertain market conditions have had a significant impact on Indian organizations' IT strategies. IT delivery witnessed a massive change with organizations aggressively adopting a cloud-first approach, digital transformation and putting even more pressure on legacy data protection. According to Veeam's Data protection Report 2021, 64% of Indian organizations accelerated their Digital Transformation initiatives to enable real-time data capture, lower processing time, and accelerate business outcomes. 73% of Indian organizations increased cloud adoption and 73% increased their hybrid-IT deployment.
Organizations also faced tremendous IT challenges with respect to legacy systems and data protection. According to the report, 77% of organizations face an issue with recovering applications in an acceptable timeframe and 69% of them face a 'protection gap'.  Due to this, IT leaders are looking for immediate results to address their critical data protection needs.
In this podcast with Augustin Kurian, Assistant Editor of CISO MAG, Sandeep Bhambure, Vice President and Managing Director, Veeam India and SAARC, discusses key insights, trends, and gap analysis from the report.
RSS: https://feeds.soundcloud.com/users/soundcloud:users:899202688/sounds.rss
Spotify: https://open.spotify.com/show/7pBhvwEVAaL4uUJnzD5rWO
Bhambure is a successful business leader with over 20 years of experience in the IT industry in sales leadership and general management. An industry veteran with a proven track record of consistently driving business growth,  he has built lasting relationships with ISVs, system integrators, OEMs, independent consultants, and regulators across India.
Most recently, Bhambure was the Regional Director (enterprise) and Country Manager (cloud service providers business) at Dell EMC. Prior to this, he held senior sales leadership roles within IRIS Software, Symantec, and SAS. He began his career at Sonata Software as a Regional Manager (ERP).