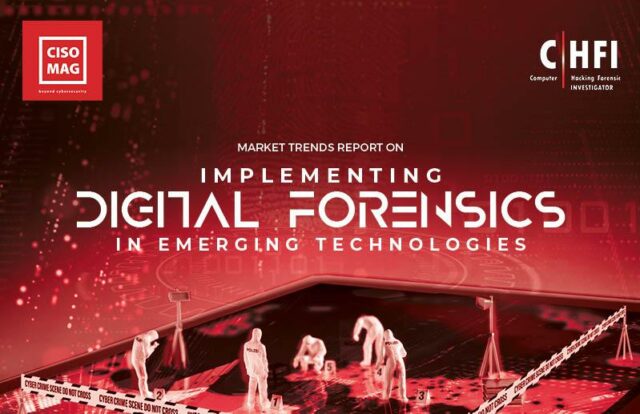 Technology is progressing at an astounding rate, and while at it, it is also connecting the digital world in a way never seen before. Implementation of technologies such as the Internet of Things (IoT), cloud computing, etc. has changed the way data is being processed and stored. But it is well-known that the advancement in technology is always followed by associated cybersecurity risks as their interactions with existing technologies, platforms, and people is not very well understood during its inception. Hence, it is has become essential for cybersecurity professionals to look into every aspect of security and also consider the impact of emerging technologies on business operations.
Cyber/digital forensics, without a doubt, has become an integral part of the cybersecurity domain, and the increasing cyberattacks have made everyone take the security of their digital assets more seriously. The role of Digital Forensics (DF) in the security architecture is to examine the incidents and detect the digital footprint left by the attacker. The DF aims at identifying vulnerabilities that were missed by multiple layers of deployed security. Like any other domain of cybersecurity, digital forensic is also susceptible to the impact of emerging technologies. It could be said that cyber forensics is continuously evolving in the digital landscape due to developing technologies and their implementation into cybercrime by threat actors.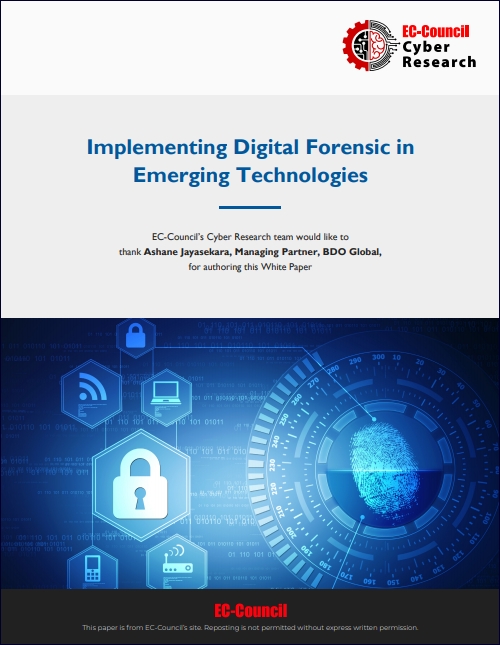 It has become imperative for the DF community to look at these issues and develop its assets, scope, and policies to overcome these challenges, and we believe that the best possible place to start the development of DF is the corresponding education programs. From the perspective of cybersecurity education in digital forensics, this survey attempts to gauge the upcoming challenges that will arise upon the deeper integration of digital forensics with these technologies. By understanding the challenges faced by the forensic community during the investigations involving trending technologies and developmental features, a curriculum could be constructed around it to further the understanding of the students/aspirants and make them forensic-ready for all existing and potential challenges.
The CISO MAG study not only highlights the challenges of incorporating digital forensics in emerging technologies such as IoT, could, etc., but also shed light upon the existing branches of digital forensics such as malware forensics, databases forensics, browser forensics, dark web forensics, etc., which are either seeing development in some of their aspects or the overall change brought due to their implementation into an evolving digital landscape.
To better understand the challenges and state of readiness in implementing Digital Forensics in emerging technologies,