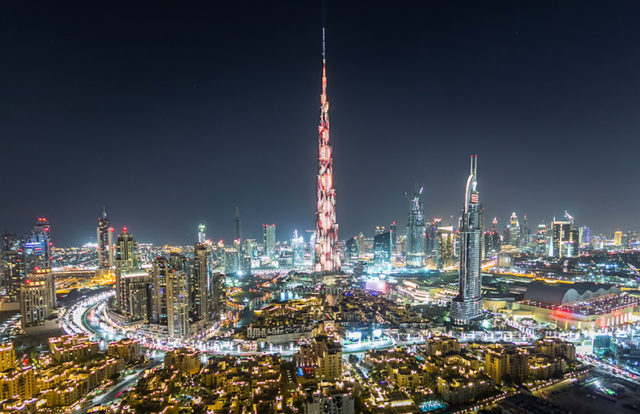 To provide a new and improved framework for industrial security, the Dubai Electronic Security Center (DESC) has launched Industrial Control Systems (ICS) Security Standard for the city. The ICS Security Standard is aimed at fortifying the industrial sector's digital infrastructure against the rise in cyberattacks while also trying to position Dubai among the safest cities in cyberspace.
The framework for the regulation has been evolved through a series of workshops with several stakeholders who have given the initial framework a thorough examination and have aligned it with several global ICS security standards. The new regulation also places a key emphasis on industrial control systems and operational technologies.
"UAE is committed to lead in the race towards digital transformation by adapting Artificial intelligence (AI) tools, the application of Internet of Things (IoT) and other smart technologies, especially ones that rely on 5G networks," said Dr. Bushra Al Blooshi, Deputy Director of Information Services Department at DESC, at the launch conference, while also stressing that the new regulations are a "crucial step towards protecting digital data across all sectors and at all cost."
Amer Sharaf, Director of Compliance, Support and Alliances at DESC, noted that the regulation "aligns with DESC's strategy of applying the best security standards to promote the safety of information systems and enable it to confront and tackle challenges in this domain." He stressed that the DESC has been supporting government entities in several projects while also the highest levels of electronic security standards within safe and stable environments.
According to an earlier market research report "Industrial Cybersecurity Market is expected to be valued at US$22.79 billion by 2023, growing at a CAGR of 8.6% from 2017 to 2023. Ever since the grids on the Industrial sector have taken the connected road, it has opened a floodgate of threats. Previously, industrial facilities were largely air-gapped, so hackers had to manipulate staff through social engineering attacks, or infiltrate facilities themselves. But as more industrial IT components connect to the internet, they become more exposed to cyberattacks from advanced persistent threats (APTs).
"Industrial facilities have become more connected. Cloud computing has prompted a growing number of enterprises to shift their workload online. More facilities are also incorporating smart devices into their infrastructure. Unfortunately, this is also expanding the attack surface. Given how tenacious threat groups are these days, increasing connectivity can make these enterprises vulnerable to attack," Oren Eytan, CEO of enterprise cybersecurity firm odix, shared in an earlier report in CISO MAG.