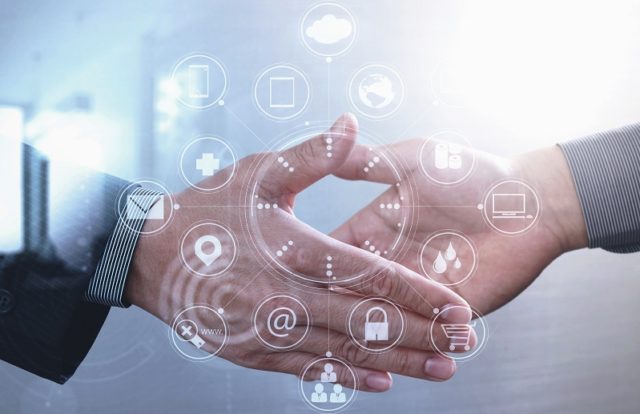 Information security provider CynergisTek and network detection and response company Awake Security joined hands to help protect health care providers from cyberthreats. The California-based firms are jointly developing an online threat assessment program that combines human expertise in digital forensics, incident response and threat intelligence. The program will help health care organizations to identify attacker activities and provide forensics across network systems to enable autonomous responses.
The new partnership combines Awake Security's network detection and response technology with CynergisTek's security platform to offer cybersecurity services to CynergisTek's network health care providers. With this, hospitals will be able to  track every digital asset in their network, whether on-premises or from remote users working in the cloud, while identifying high-risk incidents and compromised entities without any middlemen or manual configuration.
CynergisTek and Awake Security stated that they are assembling resources in networking, machine learning, data science, cybersecurity, privacy, and compliance to help health care organizations get a complete view and understanding of their potential attack surface — including every user, medical device, and application on the network.
Ben Denkers, CynergisTek SVP of security and privacy services, said the alliance was made after the global pandemic changed the health care sector's working practices. "As America's hospitals scrambled to respond to the pandemic, the entire threat landscape and the associated attack surface completely changed, placing America's hospitals squarely in the crosshairs for adversarial activity. New vulnerabilities from telemedicine combined with an increased network footprint due to work-from-home employees, and we have a perfect storm for increased cyberattacks. This partnership allows us to identify adversarial activity including reconnaissance in its early stages allowing organizations to re-baseline their security posture as they return to normal operations," Denkers added.
Sensitive healthcare data is extremely valuable to hackers, and we know they aren't sitting on the sidelines during the pandemic, but are in fact attacking both hospitals and pharmaceutical companies during this volatile time 

–  Rahul Kashyap, CEO of Awake Security
Health Care Devices at Risk
Most health care organizations in the U.S. are running their medical devices on outdated operating systems, leaving them vulnerable to cyberattacks. According to a research from Atlas VPN, 83% of healthcare providers in the U.S. are running on outdated software.  Out of the 1.2 million IoT devices used in thousands of health care organizations across the U.S., 56% of devices were still running on the Windows 7 operating system, for which Microsoft discontinued support in January 2020.