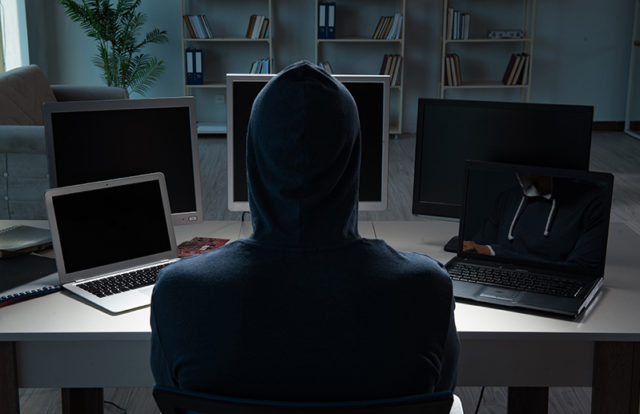 The FBI received nearly 800,000 cybercrime complaints in 2020, with reported losses of $4.2 billion. In its latest Internet Crime Report for 2020, the agency stated that it received a significant number of complaints about various cybercrimes, including COVID-19-themed cyberattacks. The staggering figure was a 69% increase in total complaints from 2019.
"In 2020, while the American public was focused on protecting our families from a global pandemic and helping others in need, cybercriminals took advantage of an opportunity to profit from our dependence on technology to go on an Internet crime spree. These criminals used phishing, spoofing, extortion, and various types of Internet-enabled fraud to target the most vulnerable in our society — medical workers searching for personal protective equipment, families looking for information about stimulus checks to help pay bills, and many others," the report said.
The most prevalent scams during the pandemic were government impersonators. According to the Internet Crime Complaint Center (IC3), threat actors targeted users via social networking sites, emails, or phone calls pretending to be from the government. The scammers then attempted to gather personal information or collect illicit money through charades or threats.
What the FBI found
The Internet Crime Complaint Center (IC3) received a record number of complaints – 791,790 from the American public in 2020, with reported losses exceeding $4.1 billion.
Business E-mail Compromise (BEC) schemes continued to be the costliest, with 19,369 complaints with a loss of approximately $1.8 billion.
Over 241,342 complaints were reported on phishing scams, with a loss of over $54 million.
The number of ransomware incidents also continues to rise, with 2,474 incidents reported in 2020.
The Silver Lining
IC3 stated that it is working along with the law enforcement agencies to mitigate the financial losses resulting from various online frauds and scams. Until now, IC3's recovery asset team successfully froze around $380 million of the $462 million in reported losses in 2020, with a success rate of 82%. Besides, IC3 dismantled organizations that transfer funds obtained illicitly.
How to Protect Against Online Frauds
IC3 also recommended users to follow certain security measures to protect themselves from various fraudsters and scammers online. These include:
Using extreme caution in online communication. Verify the sender of an email. Criminals will sometimes change just one letter in an email address to make it look like the one you know. Also, be very wary of attachments or links. Hover your mouse over a link before clicking to see where it is sending you.
Questioning anyone offering you something that is "too good to be true" or is a secret investment opportunity or medical advice.
Relying on trusted sources, like your own doctor, the Center for Disease Control, and your local health department for medical information and agencies like the Federal Trade Commission and Internal Revenue Service for financial and tax information.
"As we continue to battle COVID-19, protect yourself from fraud and scams. Do not give out your personal information to unknown sources. If you are a victim of an online crime involving COVID-19, report at IC3.gov," the report added.