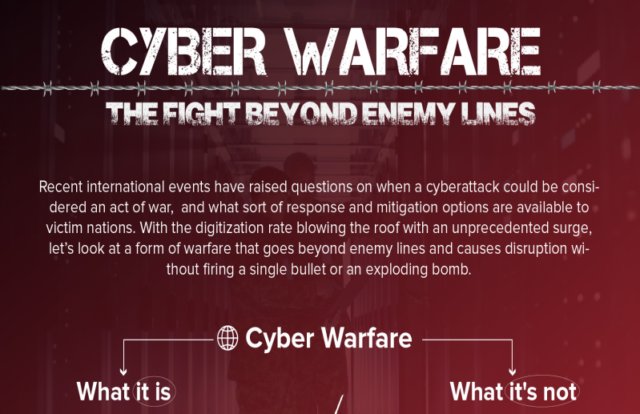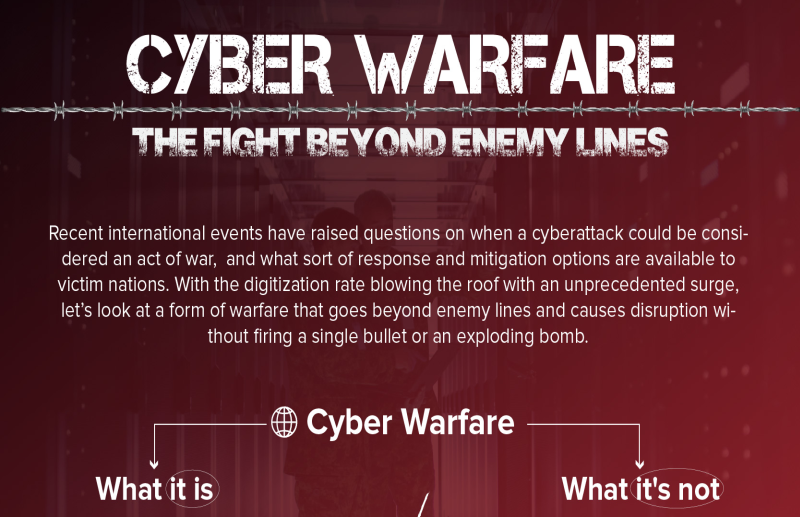 Digitization has helped businesses immensely, especially, in the ongoing pandemic. It has allowed robustness through business continuity, remote working capability, and online supply chain management.  However, this has given birth to a new threat landscape that stretches from our critical assets to as close as our homes, which we once thought as the most secure place to be in. With a number of international peacekeeping sanctions and treaties in place, it has been difficult for prominent nations to begin a full-blown war upfront. Thus, these nations have now resorted to exploiting the newly found threat landscape for targeted surgical destruction.
Moreover, risking a soldier's life on the battleground is no longer necessary as enemy assets deep beyond borders can now be penetrated easily with a new form of warfare – the Cyber Warfare.
Let's have a look at the what, which, when, where, and how of cyber warfare through this insightful infographic that has been developed by the editors at CISO MAG in collaboration with researchers at CYFIRMA, a cyber threat intelligence (CTI) platform and cybersecurity solutions provider.

Related Post
---
Download this whitepaper now and read about "Cyber Warfare" and CYFIRMA's pledge towards protecting your businesses, enterprises, and governments from such attacks.