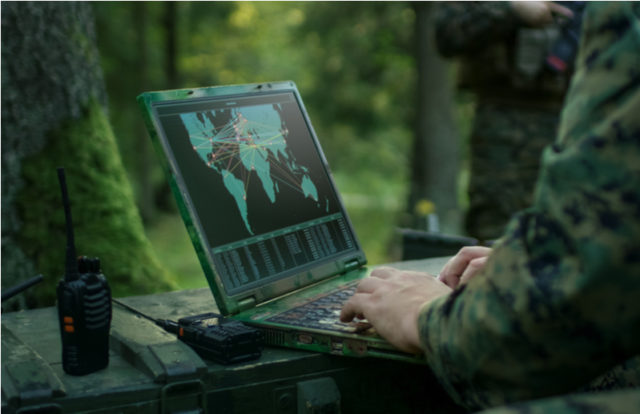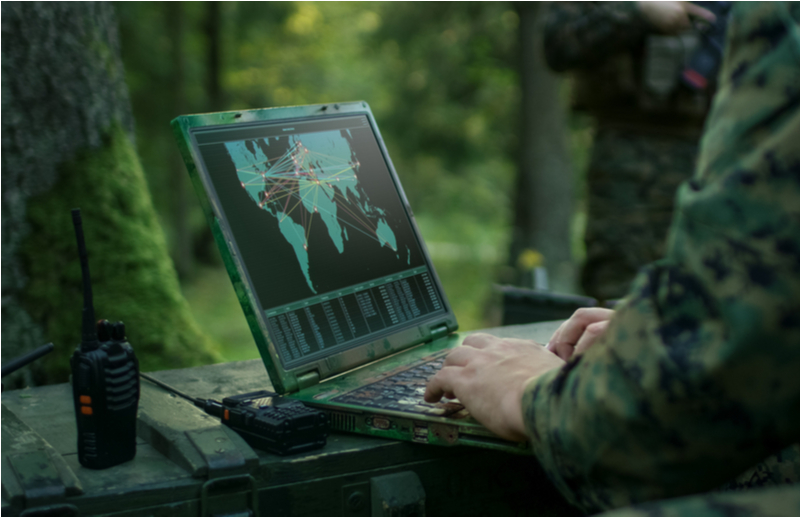 Border disputes between countries are common these days. But these very countries engage in another kind of warfare, where there are no "boots on the ground" planes in the air or warships in the sea. Instead, it's a war that involves different kinds of soldiers and spies – all highly adept in computer and cybersecurity skills. This "cyber army" has a mission to "attack" the information assets of the "enemy" – to take down servers belonging to governments and private organizations and destabilize the economy. They look for state secrets stored in digitized form. And they are trained to launch cyberattacks with a different type of weaponry – hacking tools and technologies.  The threat actors and the attack surfaces have evolved, expanded, and now replace traditional combat warfare with a new tack – the age of  Cyber Warfare.
SPONSORED CONTENT
The ethics of cyberweapons used in warfare has always been a debatable question. People have often downplayed them as benign weapons that do not really have the potential to cause major collateral damage. However, since the turn of the century, a wide range of state actors including the United States, Russia, China, North Korea, Iran, and Vietnam have outgrown their offensive and defensive cybersecurity operations and capabilities. Actors often leverage these cyberthreats to indirectly support more traditional means of warfare like espionage, sabotage, propaganda, etc.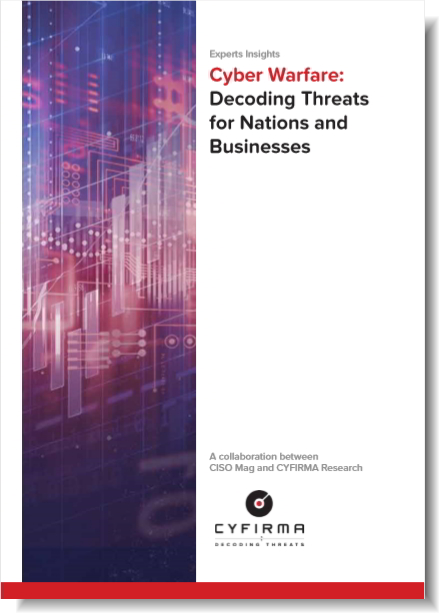 A new whitepaper produced by CISO MAG titled "Cyber Warfare: Decoding Threats for Nations and Businesses", sheds more light on this latest form of warfare and the techniques used. The paper includes the latest case studies relative to the subject and answers FAQs about Cyber Warfare.
This highly engrossing and informative whitepaper is a collaborative work of industry experts from CYFIRMA and cybersecurity editors at CISO MAG. Their combined effort in bringing out a fact-based and data-backed whitepaper unravels some amazing facts; although there is a country vs country angle to Cyber Warfare, yet enterprises and businesses in these countries are caught in the crosshairs of their respective governments and decision-makers.
CISO MAG editors closely analyze and dissect the latest incidents in the Cyber Warfare space and how threat actors leverage other countries geographical, political, and health emergencies like an epidemic or pandemic to their advantage. Lastly, we introspect the future of Cyber Warfare and how having a cyber threat intelligence helps in not only identifying the threats and respective threat actors but also in gaining an outside-in perspective to your organization's cyber posture.
Read about "Cyber Warfare" and CYFIRMA's pledge towards protecting your businesses, enterprises, and governments from such attacks.