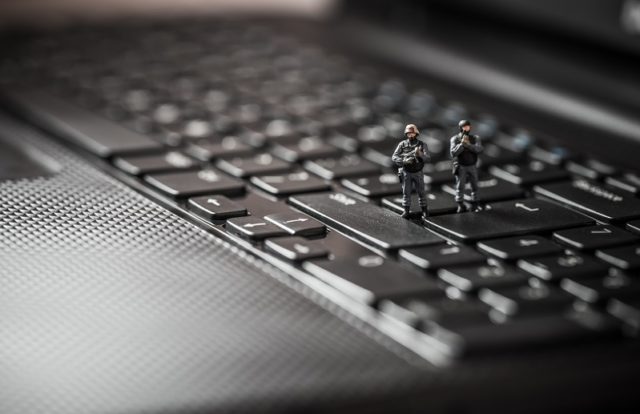 Police Scotland has geared up for the first phase roll-out of Digital Triage Devices, known as Cyber Kiosks, on January 20, 2020. These Cyber Kiosks are desktop computers configured with a special software, and are approved by Police Scotland's Strategic Leadership Board. In the first phase, 41 police stations across local policing divisions will receive these Cyber Kiosks. This new device empowers Police Scotland to detect and mitigate cybercrimes at a granular level.
How do Cyber Kiosks Work?
Cyber Kiosks allow its operator to carry-out a specific search on a mobile or tablet device for criteria such as:
Date
Time
Telephone number
Cyber Kiosks also enable a filtered search of text messages or photographs on the scanned device. On identification of critical/criminal information on a device, it is submitted to a Digital Forensics Hub for further examination and evidence for court. This quickens the progress of investigations and leads to quicker return of irrelevant devices. Identification of evidence at early stages largely enhances the ability of threat detection and inversely helps in bringing down the crime rate.
The technology has been under trial since 2016. Edinburgh and Stirling were the first two places where phones and SIM cards legally seized by frontline officers were first tested using these kiosks. However, Police Scotland acknowledged that the previous trials fell below the standard expected from the service. Ever since, a lot of research and collaborative efforts have been made by the Cybercrime and Technical Surveillance Programme Team (CTSP) to improve on the earlier shortcomings.
Mobile devices and tablets hold a host of personal data that falls under Personally Identifiable Information (PII) category. And U.K.'s Data Protection Act 2018 safeguards the PII of every individual alike. Thus, complying to this act and yet fulfilling the objective of using a Cyber Kiosk has been a difficult challenge to overcome for Police Scotland. They have worked closely with various groups, partners and stakeholders for considering the legal framework and designed procedures that support digital forensic examination and the use of Cyber Kiosks. They also include an enhancement to the process and procedures that support the capture of informed consent from victims and witnesses for the purpose of digital device examination.
Deputy Chief Constable of Police Scotland, Malcolm Graham, said, "We are committed to providing the best possible service to victims and witnesses of crime. This means we must keep pace with society. People of all ages now lead a significant part of their lives online and this is reflected in how we investigate crime and the evidence we present to courts. Many online offences disproportionately affect the most vulnerable people in our society, such as children at risk of sexual abuse, and our priority is to protect those people.
Increases in the involvement of digital devices in investigations and the ever-expanding capabilities of these devices mean that demand on digital forensic examinations is higher than ever. Current limitations however, mean the devices of victims, witnesses and suspects can be taken for months at a time, even if it later transpires that there is no worthwhile evidence on them."